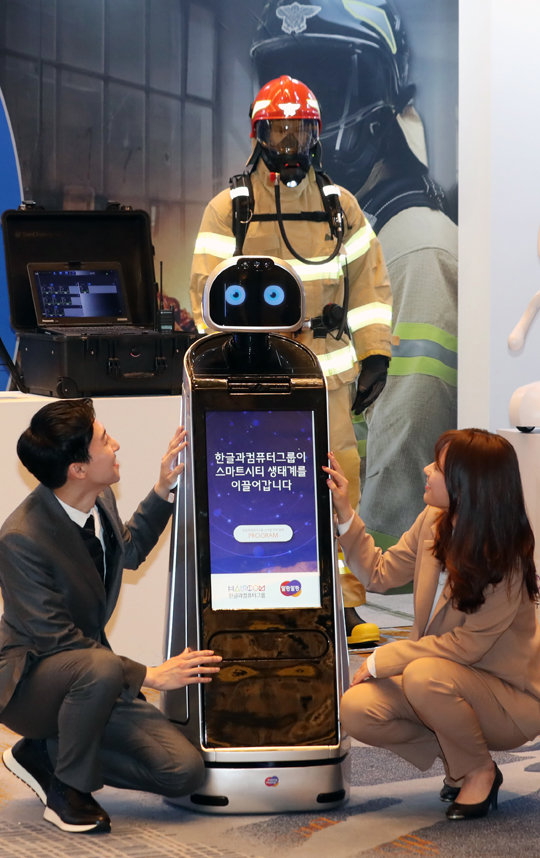 Hancom Inc., a South Korean software maker, is seeking to provide its voice recognition solution GenieTalk for Amazon.com's artificial intelligence speaker Echo.
According to the information technology industry sources Thursday, Hancom CEO Kim Sang-cheol recently visited Amazon Web Services in Seattle, Washington to discuss ways to expand the two companies' partnership.
Hancom has been advancing its artificial intelligence (AI) technologies. It has created its automated translation application GenieTalk based on Exobrain, a South Korean-made AI engine developed by South Korea's state-funded Electronics and Telecommunications Research Institute.
Hancom aims to strengthen its cooperation with Amazon Web Services in AI technology, following their joint rollout of Amazon WorkDocs, a cloud-based collaborative editing service.
"Only Microsoft and Hancom possess the technological prowess in cloud-based web office," Kim said. "We will go global on Amazon's networks."
Currently, SK Telecom, KT, Naver, Kakao and Google are competing in South Korea's AI speaker market. Amazon Echo's realization of Korean-language voice recognition is expected to significantly expand the domestic AI speaker market.
yes@donga.com