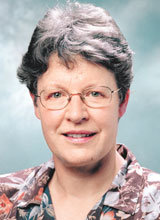 Forty-four years after an astronomer was denied eligibility for a Nobel Prize just because of being a woman, she has recently been awarded the most renowned prize in fundamental sciences. The winner decided to donate the whole prize money to minor social groups. The amount is as much as 3 million U.S. dollars, double that of the Nobel Prize.
Dame Jocelyn Bell Burnell, chancellor of the University of Dundee, was announced as the winner of a Special Breakthrough Prize Thursday by the Selection Committee for the Breakthrough Prize in Fundamental Physics. The award was created in 2012 by IT and science billionaires such as Sergey Brin from Google and Mark Zuckerberg from Facebook.
Scholars have been awarded the prize in recognition of their significant achievements in physics, life sciences and mathematics. The Special Breakthrough Prize is awarded to outstanding contributors every three years, which include the late Stephen William Hawking (2013) who passed away this March, and Kip Stephen Thorne (2016), an advisor to the film "Interstellar."
In 1967 when Dr. Burnell was a graduate student at the University of Cambridge, she discovered a pulsar, or a peculiar star that regularly beams radio waves. Even with its mass similar to that of the sun, a pulsar is a highly dense star with a diameter of several kilometers. Spinning rapidly, it emits strong radio waves to afar in the universe, which nicknamed it the "lighthouse of the universe."
The Irish astrophysicist announced her pulsar discovery to the academic community in 1968, along with other researchers including Professor Anthony Hewish, an academic tutor of her. Six years later, the discovery led to the winning of the first-ever Nobel Prize in astronomy, which, however, created controversy over discrimination against women, as Anthony Hewish and a male researcher received the prize, but surprisingly, Dr. Burnell, who first discovered a pulsar, didn't.
Hearing from the announcement of the winner this year, Dame Burnell implicitly mentioned her experience with being discriminated against. She told BBC that she had felt lack of confidence because she was a woman who came from Northern Ireland, an ostracized region in the United Kingdom.
Many breakthroughs or significant discoveries are made outside the mainstream, said Dr. Burnell. She added that she found it the most valuable thing to make donations for minority physicists including women and refugees.
ashilla@donga.com