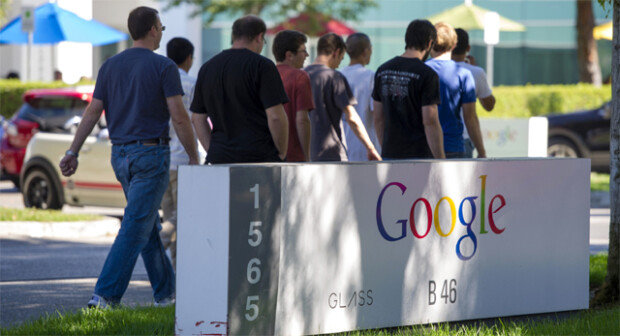 The National Counterintelligence and Security Center under the U.S. Office of the Director of National Intelligence released 2018 Foreign Economic Espionage in Cyberspace Report last Thursday. The report singled out China as the country of industrial spies most threatening to the United States. The report suggests that China has been stealing intelligence from Washington by mobilizing all different routes including joint ventures, research collaboration, recruitment of human resources, and takeover of companies.
Feeling threat for China's aggressive espionage, the United States is significantly increasing its intelligence budget in tandem. The U.S. House of Representatives decided to inject more than170 billion U.S. dollars into 17 intelligence agencies under the federal government during the two fiscal years of 2018 and 2019.
China's intelligence warfare and the U.S.' counterintelligence efforts will further intensify amid mounting global influence of Silicon Valley in the wake of "technology war" that is driven by the Fourth Industrial Revolution. A former U.S. intelligence agent said spies from foreign countries would flock to Silicon Valley just like butterflies gather around lights, adding that Silicon Valley will be a showcase of warfare in which the United States and China will vie to become a winner.
China uses its signature "strategy of human wave" also in the warfare of industrial espionage. The country embraces Chinese entrepreneurs and engineers who are working in Silicon Valley, and students and travelers in order to use them as channels for information gathering.
In fact, it is not uncommon that Chinese students and Chinese Americans are caught while working as industrial spies in the United States. Former Apple engineer Zhang Xiaolang was arrested by FBI on July 7 for stealing business secrets from the company before escaping from the United States. He had downloaded a 25-page blueprint of the circuit board for Apple's autonomous driving vehicle onto his laptop, while attempting to seek employment at a Chinese automaker.
Russia, which used to be one of the two intelligence war champions along with the United States during the Cold War era, is now using venture capital and investment firms as its beachhead for industrial espionage. The country is not only controlling funding to startups that can determine their fate, but also striving to steal technology that can be applied to both civilian and military sectors.
The Washington Post reported recently that Russian "beauty spy" Maria Butina (29) who was arrested by FBI had been sponsored by Russian billionaire Konstantin Nikolaev. Nikolaev is an investor of American IT companies including startups in Silicon Valley.
He is suspected of using "Rusnano USA," a local headquarters of the Russian government-owned venture capital, as the base for industrial espionage. A former U.S. intelligence official told Politico that Rusnano USA was secretively collecting intelligence and supplying personnel who were cooperative with Russia, while operating as a venture capital on the surface. It means Russia could use the company as beachhead to expand its human network in Silicon Valley.
They sometimes use the classic technique of "badger game" to lure executives of U.S. tech companies and venture capital firms. Bars at luxury hotels in Silicon Valley and San Francisco are being used as stage for their spying operation. Upscale prostitutes from Russia or East Europe are mobilized to expedite intimate and secretive chats with U.S. tech company executives. A former U.S. intelligence official said, "Spies do not need to penetrate into companies in person any longer, but instead they lure corporate personnel who have access to classified information."
Su-Young Hong gaea@donga.com