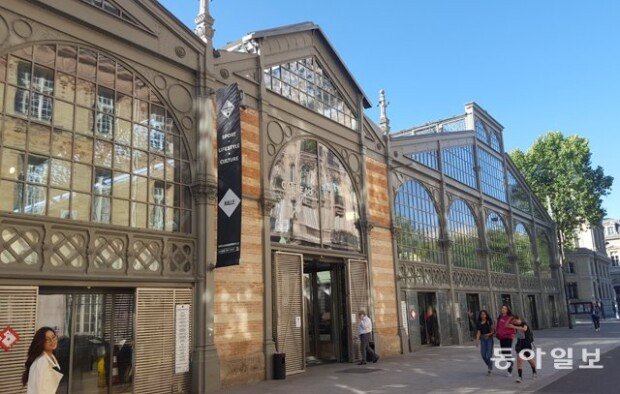 At the show room on the first floor of a building for exhibition in Paris, France, on June 25, clothes, bags and shoes of Alexander McQueen for the 2019 spring/summer season were showcased amidst the shining lights from a glass ceiling.
In the show room, buyers from all over the world were busy selecting new products to show customers with relevant personnel from Alexander McQueen. Ahn Kang-hee from the Luxury Fashion Team of Lotte Duty Free Store was the only Korean buyer to be in this show room to take a look at the products.
"Lotte Duty Free Store is the first and only Duty Free store in Korea to directly purchase Alexander McQueen products," said Ms. Ahn. "The sales of Alexander McQueen products in June this year increased 1,000 percent compared to last year. As the brand became more popular, I am planning to purchase many products focusing on shoes and scarves." Purchasing products directly from luxury brands means that the Duty Free store enjoys a global brand power.
Lotte Duty Free is strengthening its power in the global market even more. Notwithstanding the fact that the domestic duty free industry is stagnating, Lotte was able to receive good responses from customers by having its buyers select products with care and also enjoy improved assessment from foreign brands.
According to Lotte on Wednesday, the scope of sales in the luxury fashion sector increased by15 percent during the first half of this year compared to last year. Buyers who are seconded to foreign countries not only visit show rooms but also visit each store directly to make multi-leveled analysis such as identifying popular products, all of which are to be reflected when purchasing products.
"The sales of Lotte Duty Free increased to 6.1 trillion won last year from 4.2 trillion won in 2014," said an official from Lotte Duty Free Store. "We will continue to deliberate on choosing the best products for our customers."
Choong-Hyun Song balgun@donga.com