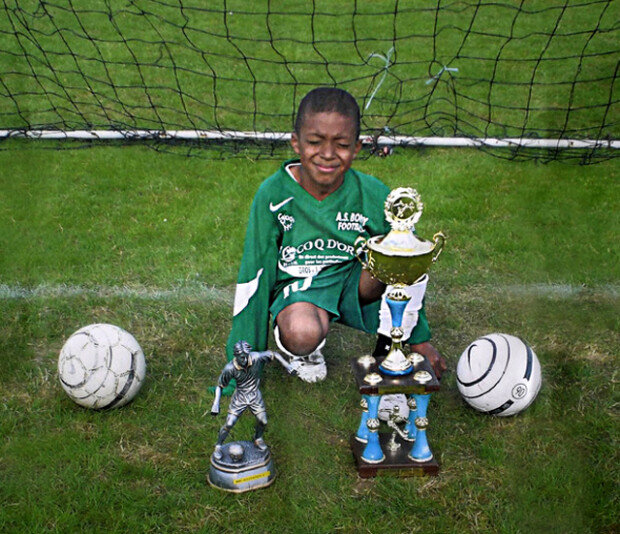 Seine-Saint-Denis, located in the outskirts of North east of Paris, has been known as a problem of France. The area is home to migrants from North Africa and the Middle East and has one of the highest unemployment rates (12.7%) and poverty rates (28.6%) in the country. It is also notoriously known as home to many radical Islamic terrorists, including those who were involved in the Bataclan Theatre terrorist attack in 2015.
But recently Seine-Saint-Denis is gaining fame as incubator for aspiring football players. At 11:00 a.m. on Tuesday, the Leo Lagrange stadium located in Bondy, 10 kilometers east of Paris was filled with AS Bondy club players practicing.
The stadium is where Kylian Mbappé, the French football player known as the teenager Pele who led the country to the final round of the World Cup, frequently visited with his father since he was the age of four. It is also the main stadium of AS Bonds, Mbappé's first professional football club.
The French government is planning to build an Olympic village, media centers and stadiums in the Seine-Saint-Denis area for the 2024 Paris Olympics, which will overturn the area's image as a slum and rebrand the area as a sports city.
Jung-Min Dong ditto@donga.com