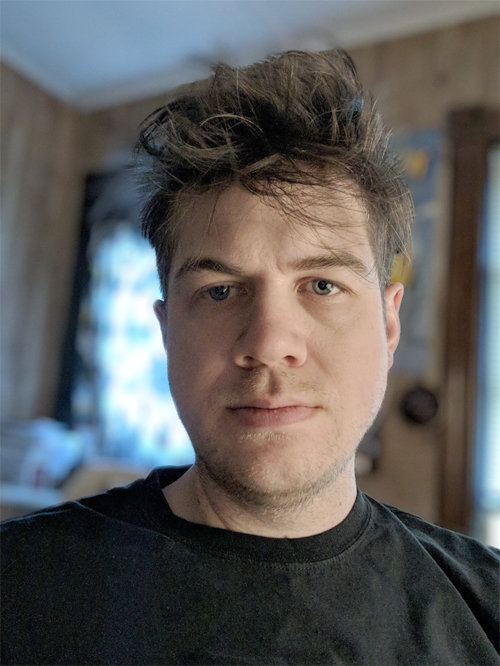 "Everyone feels passion and frustration as teenagers. I think that's why so many teens relate to my characters," answered Charles Forsman, the cartoonist of "The End of the F****ing World," in an e-mail interview. He said that the emotions expressed by the protagonists James and Alyssa are quite common.
The cartoon, a story about a boy who feels no emotions and a girl who has trouble controlling anger, was published serially in the United States in 2011. It was later produced as a TV drama series in Britain and has enjoyed worldwide popularity since airing on Netflix this year.
The indie cartoonist said he was inspired by "Badlands," a movie about a couple on the flight, directed by Terrence Malick in 1973. The End of the F****ing World is about James, who is traumatized by witnessing his mother's suicide, and Alyssa, who believes she is a squirrel or an alien. The story begins as they leave their families, schools and local community.
"My sole intention was to express the emotions of life in earnest on each page. I didn't pay attention to the plot or convincing the reader," the 36-year-old said. "I only wanted to build their characters and express their emotions. That itself is encouraging."
Forsman left high school and graduated from the Center for Cartoon Studies in Vermont. He is frequently asked if the story is an autobiographical one.
"I was brought up in a typical suburb and attended public school. But I was depressed in my teens and I am still struggling with depression," he said. "That is why I deal with characters in this age group. I have something to explain about that time back then."
He is currently working on a sci-fi genre titled Automa, which will include the author's interpretation on Terminator 2.
"After Automa, I am planning on another teen goth series," he said. "I will have to see what that will lead me to next."
Yeun-Kyung Cho yunique@donga.com