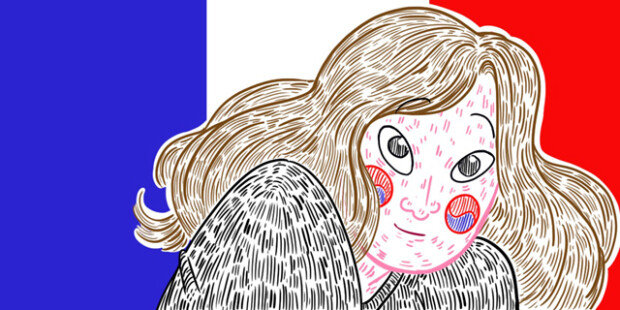 South Korea's webtoon industry is becoming borderless. Surviving as "Prince's Fiancée" published by Battle Comics in March is a global collaboration webtoon by a Korean writer and a team of Chinese cartoonists. Daon Creative, which produced the webtoon, will publish five collaboration webtoons by Korean and Chinese cartoonists by early next year.
Lezhin Comics is also heatedly developing cartoon content customized for Korea by hiring cartoonists from overseas. "Annabelle in Korea," a webtoon by a French cartoonist Annabelle who recorded her daily lives in Korea, won the grand prize in the Comfort Women Content Contest hosted by the Seoul Metropolitan Government in 2017.
Lezhin Comics held three World Comics Contest since 2014 to discover talents overseas. Indonesian writer Zero and Cartoonist Sakon debuted with Freak-Quency and Thai cartoonist Ratana Satis also debuted with Pulse in Lezhin's contest. "We are inviting various nationalities to Korea's webtoon industry, which used to be dominated by Japanese and Chinese cartoonists," a Lezhin Comics insider said.
In fact, imported webtoons have been around for quite a while. Various platforms are showcasing hundreds of webtoons from overseas including "Ghosts of the Night: Demons and Creatures" by Taiwanese cartoonist Aman. The recent trend is going beyond simply importing famous webtoons to producing cartoons with foreign cartoonists targeting the Korean market.
easy@donga.com