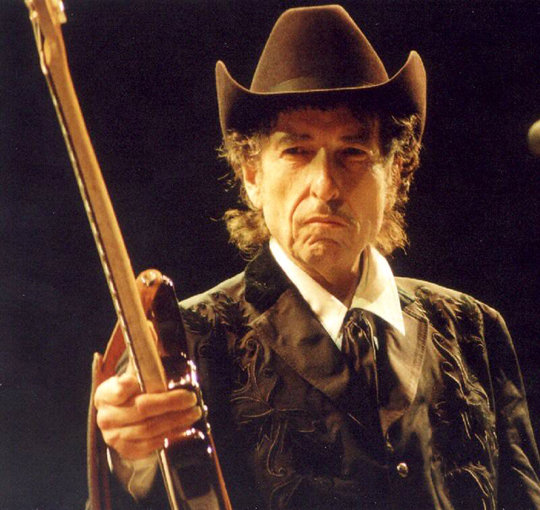 American singer Bob Dylan will be performing in Korea for the first time since winning the Nobel Prize for literature. Production agencies A.I.M. and PAPAS E&M announced on Tuesday that Dylan would hold a concert at 8 p.m. on July 27 at the Olympic Park Gymnastic Stadium in southern Seoul.
Up until now, the only and first concert held by this Nobel laureate was in Seoul in 2010. This concert is the second one of its kind to be held in eight years since Bob Dylan won the Nobel Prize. He staged his first performance at the Olympic Park Gymnastic Stadium as well. He performed for a long time singing his famous songs such as "Like a Rolling Stone," "All Along the Watchtower," "Blowin' in the Wind," "Highway 61 Revisited" and "Desolation Row," but became embroiled in controversy for singing his famous songs as if he was reading the lyrics rather than reproducing the familiar melodies. Some people criticized the Novel laureate for being careless while others assessed him to be "Dylan-like" for always being different.
Bob Dylan, who became a star with his poetic lyrics and folk music in the 1960s, entered the Rock & Roll Hall of Fame in 1988 and received the Polar Music Prize, which is known as the "Novel Prize in the Music Sector," at the Swedish Monarchy in 2000. He also received the U.S. Presidential Medal of Freedom in 2012 and the French Legion d'Honneur in 2013. The singer is continuing his record and performance activities by releasing his 38th official album called "Triplicate" last year.
Tickets for the concert go on sale at 12:00 p.m. June 27 at We Make Price (wemakeprice.com) and Interpark Ticket (ticket.interpark.com).
imi@donga.com