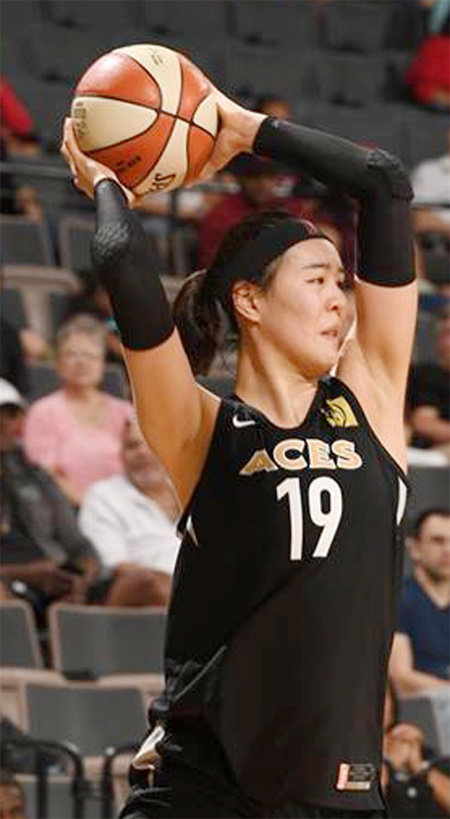 Park Ji-soo, who is an ace player of Korean basketball, has now become the second among the Korean players to have made the roster for a season opener of the Women's National Basketball Association's regular season.
Park's team, the Las Vegas Aces, announced its roster of 11 players for the opening game of the 2018 season that included Park on Friday. The team is set to announce the entire 12 entries in the roster for the season's opener by adding another player before the opening game.
It is the first time in 15 years that a Korean player has made the roster for an opening game of WNBA's regular season since in 2003 when Chung Seon-min (44), who is currently the coach for the Shinhan Bank team, played for the Seattle Storm.
Park, who is 198 centimeters tall, successfully became an entry in her team by displaying impressive play during exhibition games. The 20-year-old played about 20 minutes per game during two exhibition games to secure six points, 4.5 rebounds and 2.5 block shots on average. Having demonstrated her competitive edge as a tall center, Park was also singled out as one of the "players expected to spend an impressive season" in a survey of WNBA teams.
Las Vegas will play an away game against Connecticut on Sunday. "I will take part in games with the mindset to learn skills in phases on the WNBA stage where world best players are playing," Park said. "I will try my best to gradually increase my playing time each game."
Yun-Cheol Jeong trigger@donga.com