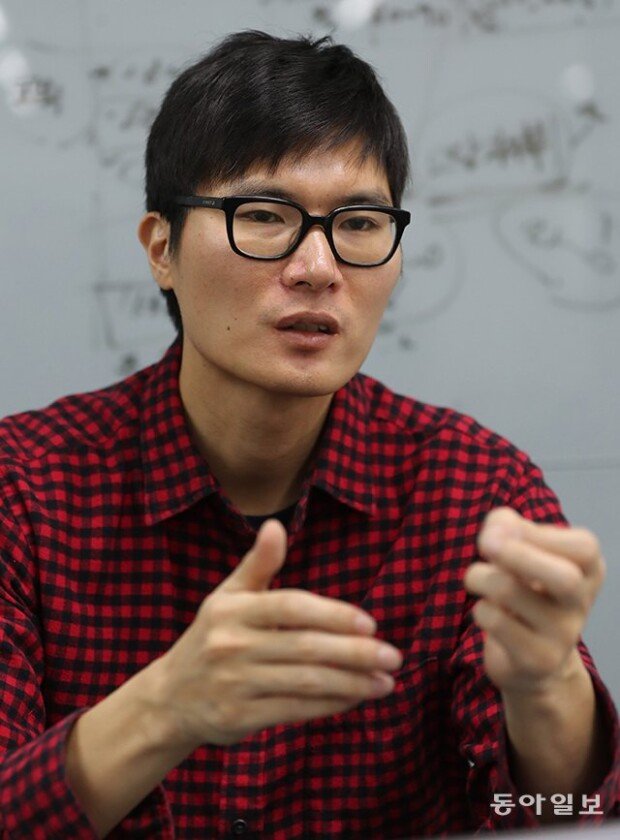 If a single gene analysis could reveal what rare disease you would likely to be exposed to in the future, it would be extremely helpful in preventing that disease. A Korean start-up is on its way to make such dream become a reality. 3Billion, a company spun off from a Korean gene analytic company Macrogen in November 2016, is applying artificial intelligence to analyze gene test data to predict correlation to rare diseases.
"Unlike cancer and diabetes, rare diseases have a significant genetic influence, which makes predictability feasible," CEO Kum Chang-won (37) told The Dong-A Ilbo at his recent interview. Customers spit into a plastic container and send it to the company, where it is analyzed for rare disease probability. The results, which analyze 5,000 rare diseases, are sent back to the customer in eight weeks. The cost is one million won, which is competitive against similar tests conducted in university hospitals that require multiple times the amount, as much as 15 times.
3Billion's analytic capabilities lie in its leading-edge technology to analyze individual genetic mutations. "A single human cell holds 3 billion genes, which has 0.1 percent chance of mutation against the standard genetic map. Our AI-based technology predicts the relevance this mutation has against certain diseases," explained Kum. 3Billion's name comes from the company's mission to collect and analyze three billion genes of the human body. The company is less than two years old, but its technology is already world-renowned. A beta-test conducted on some 100 U.S. patients with rare diseases found that 65 percent of them were discovered for gene mutations that caused the diseases. This percentage is significantly higher that previous diagnosis rates of 25-40 percent. 3Billion has research partners in more than 17 hospitals in Korea and the United States.
The company is planning to launch a B2B product in the Middle East in June, followed by a B2C product that will be sold in global markets in the second half of this year.
Kum's ultimate dream is to grow 3Billion into a platform that develops new drugs for rare diseases. He believes that securing 100,000 genomes related to rare diseases will lead to the development of material for new drugs. "When our services go mainstream, we will be able to collect large amounts of data from home and abroad, which will enhance our service accuracy," said Kum. "We are aiming to go public by 2022."
Eun-Seo Park clue@donga.com