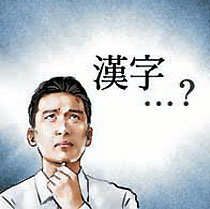 There is a four-character Chinese idiom that is pronounced as "Honggokjiji" in Korean, which uses big wild geese and swans as a metaphor to refer to one's great ambitions. Chen Sheng, Chinese political leader who conquered Qin territory, must have been a person who could easily spit out such memorable phrases though he came from humble beginnings. Some of the most famous expressions of him still passed on through Sima Qian's Shiji, including "there can't be a special bloodline that can only be royal" and "swallows or sparrows can never know the ambitions of large wild geese or swans," show that he had a strong sense of identity when it comes to one's status.
Lin Jianhua, president of Peking University, made a pronunciation error in a speech to celebrate the 120th anniversary of China's most prestigious university last Friday. While addressing hundreds of students, staff, alumni and government officials, he fumbled and mispronounced "hong hu zhi" as "hong hao zhi," muddying the meaning of the ancient motto and triggering a flood of criticism on the Internet. In an apology letter next day, Lin apologized for his mistake and said that he had not acquired basic knowledge in classic Chinese literature as his education at secondary school had been disrupted by the Cultural Revolution.
Japanese Deputy Prime Minister Taro Aso had been also ridiculed for his illiterate blunders in reading kanji, Chinese characters used in the Japanese writing system, during his time as prime minister. In 2008, while addressing the students of Gakushuin University, Aso mispronounced the word "hinpan" (frequent) as "hanzatsu" (complicated) in saying that "there had been no such time that the heads of Japan and China had communicated so frequently as this." Though Japanese kanji was known for being difficult to read, people criticized the country's leader for making a mistake in reading the character commonly used in daily Japanese.
Such mistakes are also rare in Korea though we now barely write in Chinese characters. Still, Cho Kuk, senior presidential secretary for civil affairs who was formerly professor, got a word wrong in the pronunciation of a four-letter idiom that means acknowledging the differences yet pursuing the same point, which was dictated verbatim by not a few media outlets. Cho also used an idiom that is suspected of being a lowbrow Japanese phrase used in the past. When having knowledge of the basic structure of Chinese characters in which an object comes after a verb, one should them in a correct way.
pisong@donga.com