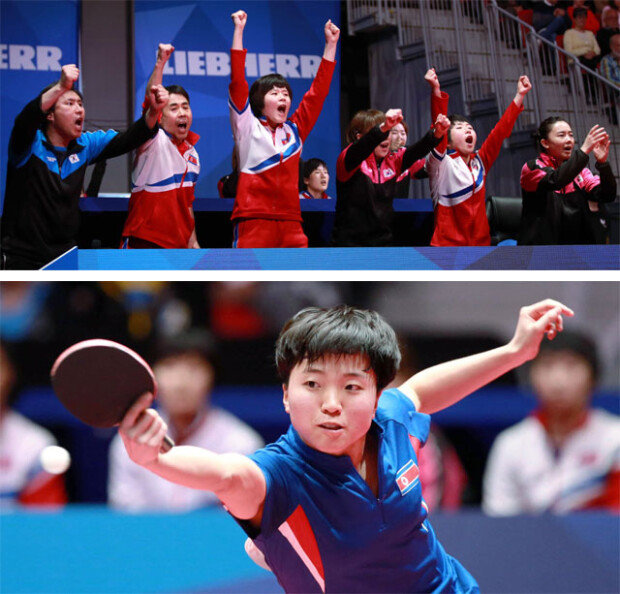 "A unified Korean table tennis team is a big sign for peace," said Thomas, president of the International Table Tennis Federation (ITTF), with the recognition that table tennis is a "messenger for peace." During the Table Tennis World Championships held in Halmstad, Sweden, South and North Korea asked to field a unified team. When the ITTF president announced the news Thursday at a press conference, he was all smiles. Weikert and IOC member Ryu Seung-min played a key role in forming a unified Korean team.
"We thought this idea would contribute to making peace," said Mr. Weikert, adding, "The two Koreas had a summit meeting lately. Sports will help the two Koreas." He expressed his hope that table tennis would serve as a bridge of peace between the two Koreas.
It was in the same sports that the two Koreas formed the first unified team 27 years ago. In 1991, Hyun Chung-hwa of South Korea and Rhee Bun-hee of North Korea played in a unified team against the strong team from China to win the gold at the world table tennis championships held in Chiba, Japan.
The two Koreas had to get consent from other semifinalists to form a unified team. "China, Romania, Hong Kong, Austria, Japan and Ukraine all agreed," said Mr. Weikert. "They said it (a unified team) is a great thing and is for the sake of world peace."
Jae-Hyeng Kim monami@donga.com