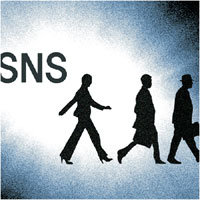 A Twitter posting by Wayne Rooney of the Manchester United shook the whole country in 2011. Rooney, who was provoked by a fan criticizing him on SNS, responded, saying, "I'll put u asleep within 10 seconds u little girl. Don't say stuff and not follow up on it. I'll be waiting." Alex Ferguson, one of the greatest and most successful managers of all time and then director of Manchester United, rebuked the striker at a press conference. "There are a million things you can do in your life without that," said Ferguson. "Get yourself down to the library and read a book. Seriously. It is a waste of time."
Recently, famous figures such as Steve Wozniak, co-founder of Apple, and actress Susan Sarandon are notifying on deleting their Facebook account. This is known as the #DeleteFacebook movement. After a massive breach of personal information in Facebook, the "Data Scandal," which refers personal data was used without permission for the presidential election of the United States, added fire. However, when considering the fact that the number of Facebook users decreased by some one million people in the North American region in the fourth quarter of last year, the "escape from SNS" is not just because of the breach incident.
Corporations have also started to protest as well. JD Wetherspoon, Britain's largest pub chain, deleted its accounts on Facebook and Twitter on Monday. Wetherspoon Chairman Tim Martin said that the pubs managers were so occupied on managing social media accounts that they did not focus on providing service to customers. Tesla CEO Elon Musk also deleted the company's Facebook account saying that whether the product stays or dies depends on the value of that product.
There are also many Koreans who suffer from "SNS fatigue." According to market research firm Trendmonitor's survey of 2,000 SNS users last July, three out of 10 answered that they have experienced SNS fatigue. There are, however, many who hesitate deleting their SNS account as deleting it means giving up the record of life that had been accumulated. Then, how about "SNS detox," where we stop logging on to SNS from time to time so as to avoid the online world taking over the offline world.
Su-Young Hong gaea@donga.com