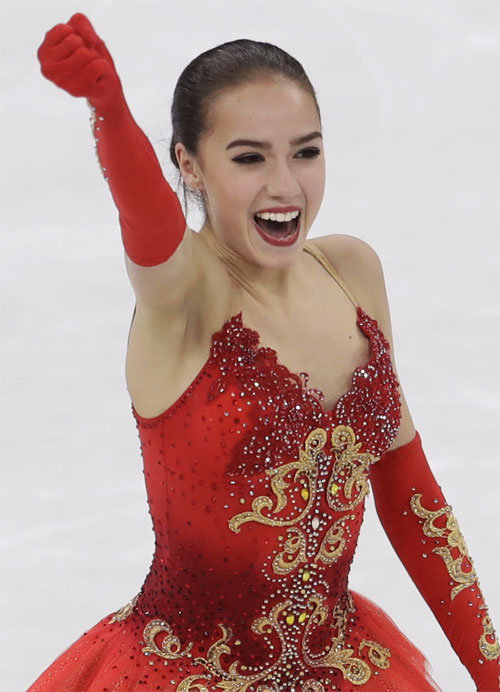 Alina Zagitova, Russian figure skater competing as one of the Olympic Athletes from Russia (OAR) at the PyeongChang Winter Olympics, was waiting at the green room until her compatriot Evgenia Medvedeva finished the free program and got teary-eyed as soon as it was confirmed that Zagitova won the gold. Then the 15-year-old gold medalist ran to Medvedeva to hug her.
Alina Zagitova has won gold in the women's single figure skating at the PyeongChang 2018 Winter Olympics, which was held at the Gangneung Ice Arena on Friday. Often called "the fight of the century," the competition drew much attention because of the rivalry between the two Russian figure skaters.
Adding to the scores of her short program Wednesday (82.92), Zagitova earned 156.65 points for her free skates, scoring 239.57 points in total. She and Medvedeva tied in the free skate, but Zagitova's 1.31 extra points in the short program earned her the gold, which is also the first top medal of the OAR team at this PyeongChang Winter Games.
Dong-Wook Kim creating@donga.com