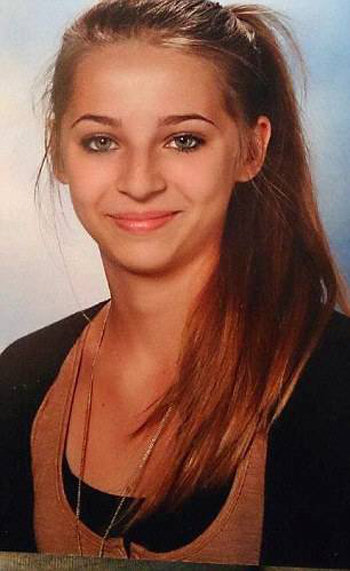 Teenage Austrian IS member Samra Kesinovic (17, photo) was reportedly beaten to death after an attempt to escape. Samra had voluntarily joined the Islamic State (IS) and worked as a poster girl.
The UK daily Telegraph reported Tuesday a quote from a Turkish woman who knew Kesinovic in Raqqa, the de facto capital of the IS, and later succeeded in escaping, who stated "Kesinovic was killed attempting to escape from Raqqa." Sabina Selimovic (15, female), a friend of Kesinovic, also joined the IS at the same time but was reportedly killed in a battle in Syria last year. Both girls were born to Bosnian immigrant parents and grew up in middle class families in Vienna, Austria.
The two girls left a note reading, "Do not look for us. We will serve Allah and die for him," and then entered Syria in April last year. After half a year, they told their parents, "We want to go home," which attracted public attention. Kesinovic became an IS poster girl and appeared on posters made to recruit young female members. Selimovic was seen in a picture holding a rifle along with IS troopers posted in various social networking websites. Kesinovic has told the French weekly magazine Paris-Match in text messages, "I am free. I can do all kinds of things that I could not do in Vienna." This message has been revealed on Tuesday when her death was published. Austrian information authorities consider the message to be fabricated.
aimhigh@donga.com