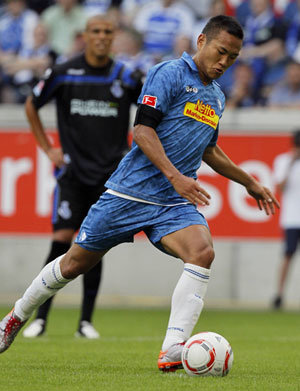 North Korean soccer striker Jong Tae-se scored his first goal in Germany Thursday.
Joining the second-tier Bundesliga team VFL Bochum, he scored the opening goal on a penalty kick in the 19th minute in a 1-1 exhibition draw versus host MSV Duisburg.
He started the game and played the first half. Talking to reporters after the game, Jong said, "I hope South Korea wins the FIFA U-20 Women's World Cup."