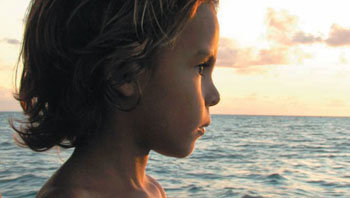 The Jeonju International Film Festival opening April 29 will focus this year on Latin American movies.
In the eponymous city in North Jeolla Province famous for the traditional Korean dishes of mixed rice with vegetables and rice in bean sprout broth, the opening ceremony at the Sori Arts Center will begin at 6:30 p.m.
Films will be shown in 14 Jeonju theaters through May 7, and events such as meetings with directors are scheduled.
Seeing a Latin American movie in a Korean theater is considered rare. Four films from South America -- "Paradise (Peru)," "Crab Trap (Colombia)," "Castro (Argentina)" and "Huacho" (Chile) -- are among the 11 entries in the international competition.
Most of the films are by young directors and made after last year. "Crab Trap" is about a Caucasian living in an Afro-American fishing town, and won the FIPRESCI Prize at the Berlin International Film Festival in February.
"Castro," which is about four guys looking for a man of that name, won awards for Best Feature Film and Best Photography in last year's Buenos Aires International Festival of Independent Film in Argentina.
The Jeonju festival this year will have 209 entries from 49 nations, up from last year's 200 entries. Scheduled for screening are 131 long films, down from 146 last year, and 78 short films, up from 54.
Admission is 5,000 won (4.50 U.S. dollars) except for the opening and closing films and entries in the programs "Midnight Obsession" and "Master Class" are each priced at 10,000 won (9 dollars).
Outdoor screenings and the program "Youth Voice" are free. For program schedule and online reservations, click www.jiff.or.kr. Reservation opens from 11 a.m. April 15 (noon April 13 for the opening and closing films).
sohn@donga.com