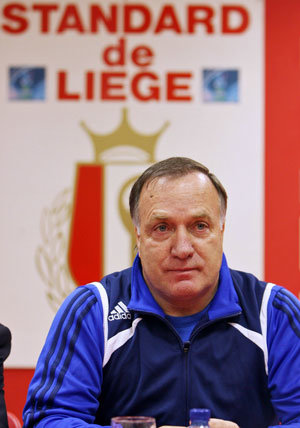 Dick Advocaat (photo), who led Korea's national soccer team in the 2006 World Cup in Germany, is set to take over Belgium.
Reuters reported yesterday that Advocaat, who leads Zenit St. Petersburg of the Russian Premier League, will coach the Belgian team from next year.
His contract with Belgium is good for two years, but if the team qualifies for Euro 2012, the deal will automatically be extended six months.
With Advocaat going to Belgium, four out of five foreign coaches who once led the Korean team are leading other national teams. Guus Hiddink, who led Korea to a fourth-place finish in the 2002 World Cup, heads Russia and the English Premier League club Chelsea.
Humberto Coelho, who became coach after Hiddink left, has led Tunisia since last year. The North African country is leading its group going into the final qualifiers in Africa.
Pim Verbeek, a former assistant under Hiddink who led Korea to a third-place finish in the 2007 Asian Cup, now manages Australia. The Socceroos are leading Group One in the final round of Asian 2010 World Cup.
creating@donga.com