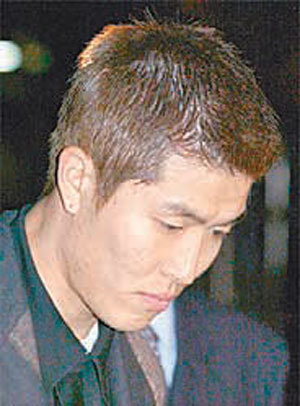 Pitcher Kim Byung-hyun (photo) will miss the World Baseball Classic next month apparently because of a temporary inability to travel to Hawaii.
Kim was taken off the roster after he lost his passport, thus rendering him unable to attend training camp in Hawaii immediately.
Team manager Kim In-sik (Hanwha Eagles) told a news conference yesterday in Hawaii, "I talked to Kim over the phone. He was going to join us in Hawaii Friday, but he said he lost his passport."
The pitcher tried to get a new passport fast but could not because of the weekend. He belatedly confessed to his manager his problem.
The passport department of the Foreign Affairs and Trade Ministry, however, said that a national team player can get a replacement passport even on weekends.
Eventually, Kim In-sik took the pitcher off the 28-man roster because it is due Sunday, and he also unsure over Kim Byung-hyun's condition given that the pitcher had not played for more than a year.
To make matters worse, shortstop Park Jin-man might be unable to join the team due to shoulder pain, and his replacement Park Gi-hyuk (Lotte Giants) has an injured left rib.
wing@donga.com