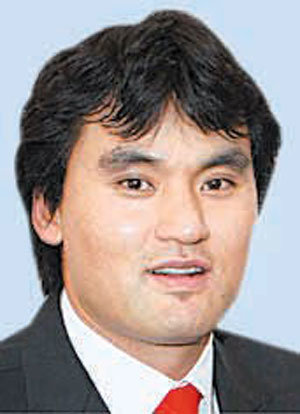 Pitcher Park Chan-ho plans to train in Miyazaki, Japan, with a pro Korean team and gain recognition in spring training in Florida.
Park, 36, who wants to be a starting pitcher again, will jointly train with the Doosan Bears.
The right hander for the Philadelphia Phillies is in the United States, but will join the Bears for training in Miyazaki Wednesday to Feb. 5th.
Bears manager Kim Kyung-moon and Park graduated from Gongju High School. Park asked to join Doosan`s training session, and Kim allowed it after talking to his coaching staff.
A Bears source said, "Park has strict self-disciplines, and when he joins the Bears for training, our younger players can learn a lot from him."
Park in mid-February will join the Phillies for spring training at Clearwater, Florida.
Last season, the pitcher was a reliever with a record of 4-4 and an ERA of 3.40, but wants to become a starting pitcher again. He will also announce whether he will play for Korea in the World Baseball Classic while training in Japan.
why@donga.com