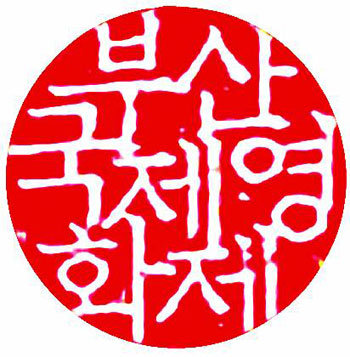 A heavy cloud descended on the Pusan International Film Festival last weekend due to the suicide of leading Korean actress Choi Jin-sil, but the event's vigor and liveliness surfaced as movie stars from all over the world arrived.
The festival organizer's intent to promote creative and noteworthy films instead of commercial successes was highly acclaimed, as was the goal of having the event serve as a forum for Asian actors and directors to unite and cooperate.
Unfortunately, lack of consideration for foreign visitors and several operational mistakes tarnished the image of Asia's top film festival.
○ Opening films draw praise
The opening ceremony featured a variety of excellent Asian films, such as "The Gift to Stalin (Kazakhstan)," "Dada's Dance (China)," "Kanchivaram (India)," and "Two Footed Horse (Iran)," representing the identity and values the festival sought.
The audience also got a chance to broaden their horizons through "new frontier films" that they normally would not have had access to.
A forum on an Asian film fund gave an overview of the financing market for Asian films. At the Asia-Pacific Actors Network Conference presided by veteran Korean stars Ahn Sung-ki and Kang Su-yeon, rising Korean-American talents Moon Bloodgood and Aaron Yoo were hailed as "Asian actors with potential."
Korean actress Han Chae-young also advanced to the New Zealand film industry under a film co-production agreement prior to the festival. Actress Song Hye-gyo's Hollywood debut in the indie movie "Make Yourself at Home (originally "Fetish")" also created a vivacious atmosphere.
○ Operational gaffes
A slew of mistakes arising from poor management and preparation damaged the festival's reputation. The 13th edition of the annual event had a budget of 9.5 billion won (7.46 million U.S. dollars).
A power outage occurred Saturday during the screening of the Japanese animated film "The Sky Crawlers" on an outside screen. The organizers failed to promptly respond and drew numerous audience complaints.
A Canadian tourist also cited lack of service for foreigners on the festival's online ticketing section.
New York entertainment reporter Christopher Prunes also complained that he could not get a ticket for the movie he wanted to cover.
sohn@donga.com