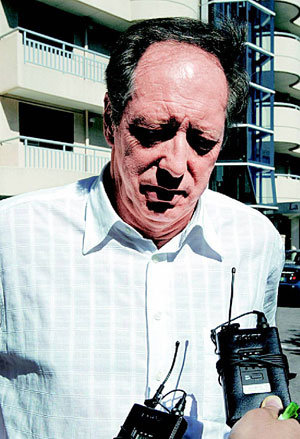 Busan I'Park coach Ian Porterfield (59) and Suwon Bluewings coach Cha Bum-keun (52) seem to be the most probable candidates for the post of South Korea's new national football team coach.
A high-ranking officer of the Korea Football Association (KFA) said on August 23 that the association is forming its opinion on which one to pick. Coach Porterfield turned his team into the surprise winners of the first K-League, and coach Cha was once a star player himself.
He added that if adopting either of them fails, the association will go for another world-class coach as soon as possible so the new coach could be named until mid September at latest.
Meanwhile National football team coach Jo Bonfrere stepped down on the same day.
The KFA's vice president, Lee Hoi-taek (59), said that Bonfrere expressed his intention to resign to the association on August 22, and that after a technical committee meeting, the members decided to accept Bonfrere's intention.
Coach Jo Bonfrere, whose tenure started on June 2004, has helped South Korea to advance to the World Cup finals, but stepped down with nine months left until the 2006 World Cup.
Won-Hong Lee bluesky@donga.com