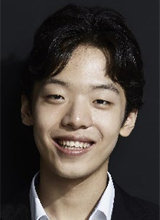 Pianist Hyuk Lee (23, pictured) will perform solo in a performance commemorating 'Bastille Day,' the anniversary of the French Revolution, on July 14. It is the first time a Korean will be on stage to celebrate the French national holiday.
Lee will perform a piano solo for 20 minutes at the end of the first part of a classical concert held at the Champs de Mars Square under the Eiffel Tower in Paris, France. It is co-hosted by the City of Paris and the public broadcast France Télévisions and will be broadcast live on TV and radio. Bastille Day is a day to commemorate the storming of the Bastille by Parisians in 1789, which marks the beginning of the French Revolution.
This performance is one of the prizes Lee gained when he tied for first place in the piano category at the Long-Thibaud International Competition in France last November last year. Japanese pianist Masaya Kamei also ranked first, but it was reported that the concert organizers asked Lee to play. It has been 21 years since Im Dong-hyuk (39) in 2001 that a Korean pianist won first place at the Long-Thibaud International Competition, which was founded in 1943.
In 2012, Lee debuted on the international stage by winning the first prize and the Best Concerto Award as the youngest at the Chopin Piano Competition for Young Pianists in Moscow, Russia. He also became the youngest winner of the Paderewski International Piano Competition in Poland in 2016. He was the only Korean to reach the finals at the 2021 Chopin Competition and won France's Animato Competition in December of the same year. Mr. Lee previously attended Moscow's Tchaikovsky Conservatory, but after the Russian invasion of Ukraine last year, he moved to the Ecole Normale de Musique de Paris, where he is pursuing Diplome Superieur d'Execution de Piano.
always99@donga.com