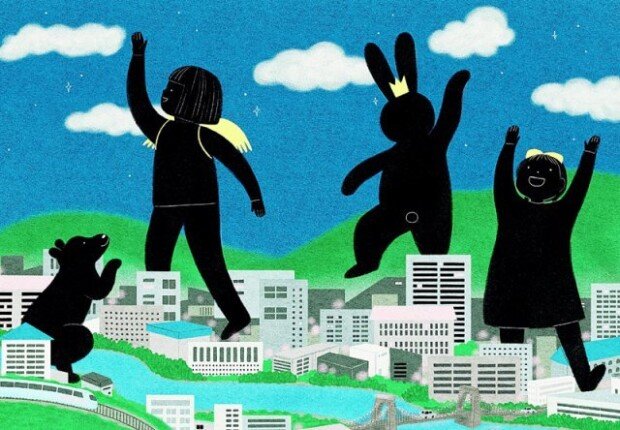 This year, four Korean picture books will be awarded prizes at the BolognaRagazzi Awards, one of the most prestigious international awards for children's books and illustrations. The annual award is considered one of the three biggest awards in the field, alongside the Hans Christian Andersen Awards and the Biennial of Illustration Bratislava in Slovakia (BIB).
On Monday, the Ministry of Culture, Sports, and Tourism announced that four Korean picture books, including "Moving Away" by Lee Ji-yeon, have been selected as winners of the 2023 BolognaRagazzi Awards, showcasing the impressive strength of Korean picture books. "Moving Away" by Lee won the award in the fiction category, while "The Blue: Bench" by mia was recognized in the Opera Prima category. "The Shadow Theater," written and illustrated by Kim Kyu-ah, and "House of Dracula," written by 5unday and illustrated by Yun Hee-dae, were also recognized in the comics-middle grade section for readers aged 9-12. Korean books have won awards almost every year since 2004. Last year, two Korean picture books - "Summer" by Lee Suzy and "Father's Big Hands" by Choi Deok-kyu - won the same runner-up honor in the fiction and non-fiction categories, respectively.
The BolognaRagazzi Awards has been presented every March at the Bologna Children's Book Fair in Italy, one of the largest book fairs in the world, since 1966. The award is given to books with excellent artistic value and creativity. The award ceremony will be held on Monday and Tuesday during the 2023 Bologna Children's Book Fair, which runs until Thursday.
According to Kim Ji-eun, a children's literature critic, most Korean authors who won the BolognaRagazzi Awards, including Mia who wrote 'The Blue: Bench,' are new. Kim further commented that as the award tries to diversify award categories, experimental pieces are standing out, which could be one of the reasons behind the success of the new Korean writers. "The quality of Korean picture books has grown exponentially in a short period of time," said Baek Hee-na, the first Korean winner of the Astrid Lindgren Memorial Award. "Recently, Korean pavilions at various international book fairs have attracted more attention."
Jeong-Eun Kim kimje@donga.com