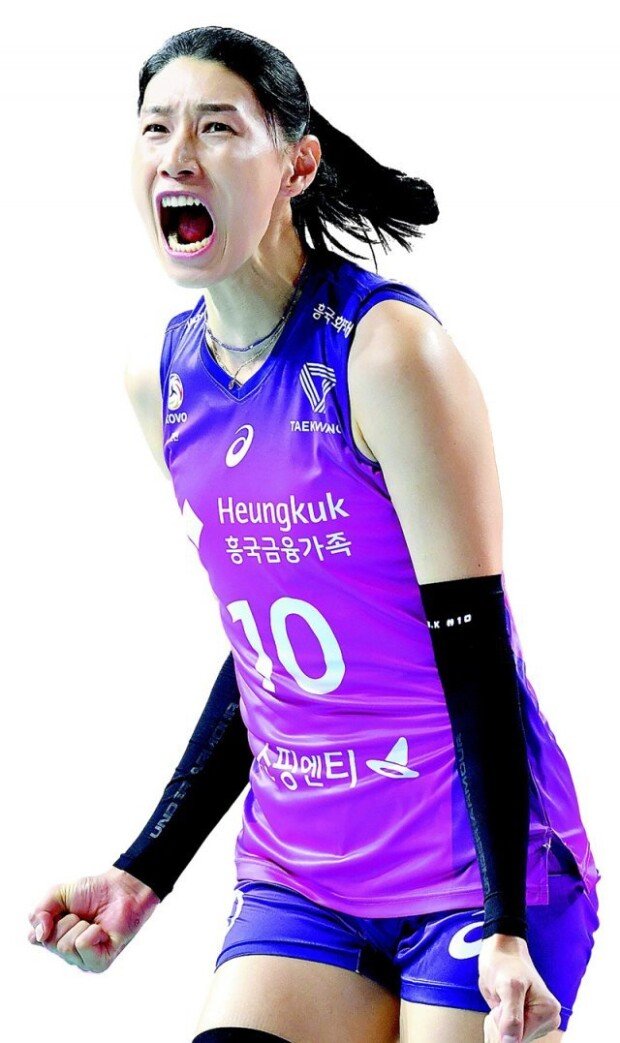 The Heungkuk Life Pink Spiders are solidifying their No.1 status in Korea's women's professional volleyball league. The Pink Spiders added 15 points in the fifth set, bringing their total to 69. Hyundai Engineering & Construction Hillstate, who were leading until the fourth set, lost four times in a row, widening the point gap between the two teams to 7 points.
"Volleyball empress" Kim Yeon-koung is undoubtedly leading the team's outstanding performance. Kim achieved the highest success rate in attacks, at 47.5%, and ranked fifth in scoring with 123 points in five sets across six matches, earning her third MVP award of the season. In a vote for the MVP among 31 reporters, 25, or 80.6%, voted for Kim.
Kim also holds the highest success rate in attacks for this season, at 46.3%. However, her true greatness is evident in her hitting error rate. In a volleyball match, a point is awarded to the opposing team when the player on defense blocks a spike or the ball falls outside the net. The hitting error percentage shows how many spikes resulted in points for the opponent's team.
Of Kim's 1,123 attack attempts this season, only 91 were points for the opposing team, giving her a hitting error rate of 9.2%. No player with a higher than 20% attack share has achieved such a low hitting error rate. To put it in baseball terms, Kim is like a batter with the most home runs and the fewest strikeouts.
Kim's hitting percentage is also impressive. Hitting efficiency is calculated by subtracting the hitting error rate from the attack success rate. Kim's hitting efficiency is 0.382, which is significantly higher than that of Laetitia Moma Bassoko of GS Caltex Seoul KIXX, who has the second-highest hitting efficiency of 2.933.
Kyu-In Hwang kini@donga.com