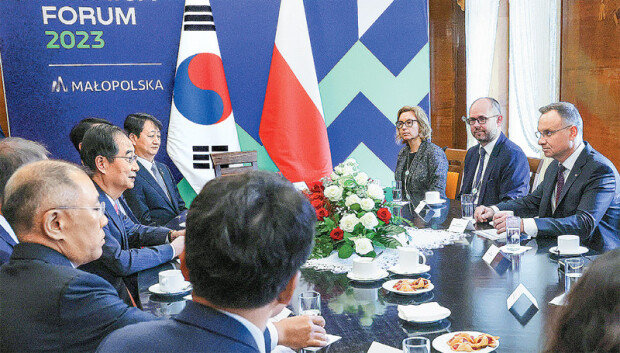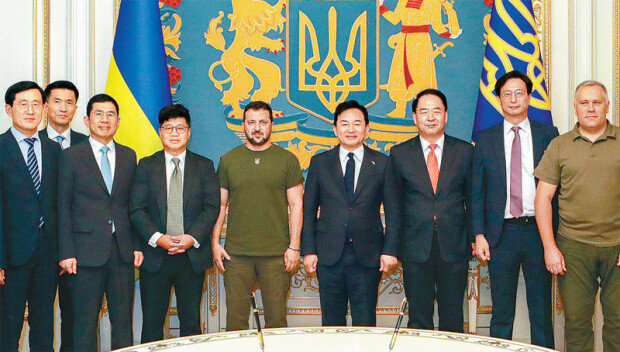 Korean public and private enterprises will be actively involved in critical reconstruction endeavors, including the restoration of the Kakhovka Dam in Ukraine's Kherson Region, as well as projects related to railways, power distribution networks, and water and sewage systems. This presents an opportunity for domestic companies to participate in Ukraine's post-war reconstruction, which is projected to be valued at $900 billion over the next decade. South Korean firms can leverage the expertise gained from reconstruction efforts both during and after the Korean War.
On Friday, the Ministry of Land, Infrastructure, and Transport revealed that the 'Ukraine Reconstruction Cooperation Delegation,' a collaborative effort between the Korean public and private sectors, along with the Ukrainian government, hosted the 'Korea-Ukraine Reconstruction Cooperation Forum' in Kyiv, Ukraine's capital. During this event, both governments unveiled six significant projects that will be the primary focus of their future cooperation.
Land, Infrastructure, and Transport Minister Won Hee-ryong, embarked on a visit to Ukraine on Wednesday and Thursday, accompanied by a delegation comprising 18 public and private entities. Among these organizations were notable names such as Korea Land and Housing Corporation (LH), Korea Water Resources Corporation, Samsung C&T, Hyundai Engineering & Construction, HD Hyundai, Naver, KT, and CJ Korea Express. It marked the inaugural visit of a delegation that included domestic private companies to Ukraine.
On this occasion, six significant projects were unveiled, including the development of a smart transportation master plan for Kyiv and its adjacent areas; The formulation of a smart city master plan for Uman City; A modernization project for Boryspil International Airport; The reconstruction of sewage treatment facilities in Bucha City; The rehabilitation of the Kakhovka Dam in the Kherson Region; and Enhancements to the speed and quality of the Ukrainian railway lines.
soon9@donga.com · iamsam@donga.com