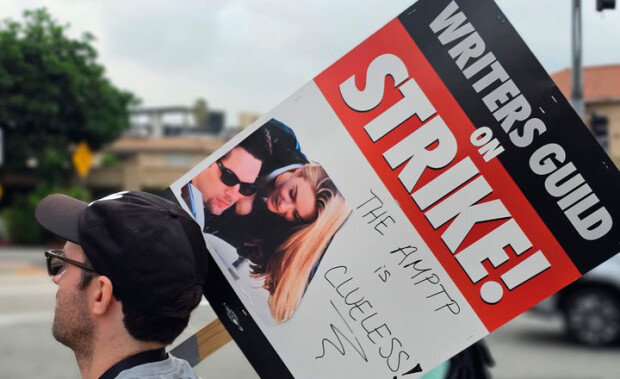 The Writers Guild of America (WGA) reached a tentative agreement with major film and television studios after a long-standing strike since May, calling for better work conditions and intellectual property rights against the use of AI. With the actors still on strike, it remains unclear whether writers may be able to return to work immediately even after an agreement is reached. Some authors have expressed their intention to stay with the authors in support, regardless of the outcome of the negotiations.
According to CNN on Sunday, WGA, with which 11,500 Hollywood movie and TV program writers are associated, signed a three-year preliminary agreement with the Alliance of Motion Picture and Television Producers (AMPTP), including major studios such as Netflix and Disney. The agreement was reached in 146 days since the strike began on May 2, and must pass a ratification vote by union members, which will be held on Tuesday at the earliest, before the writers can return to work.
Specifics of the agreement between the two sides have not been disclosed. According to Bloomberg News and the Washington Post, the agreement includes paying bonuses to writers of popular programs instead of lowering the increase of basic salary and re-run distribution as requested by the union. It is also known that the plan includes measures to guarantee writers' participation in production, setting up a 'writing room' at the TV show production site to allow them to rework lines, and protecting writers' intellectual property rights when using generative AI. Most TV shows keep script work and production work separate, with writers' contracts expiring before filming begins.
SAG-AFTRA performers' union, which has 160,000 members, has welcomed the agreement but will continue the strike. The actors' guild began the strike on July 14, two months later than the writers' guild. They are also asking to raise minimum wages and protection against the use of AI.
clearlee@donga.com