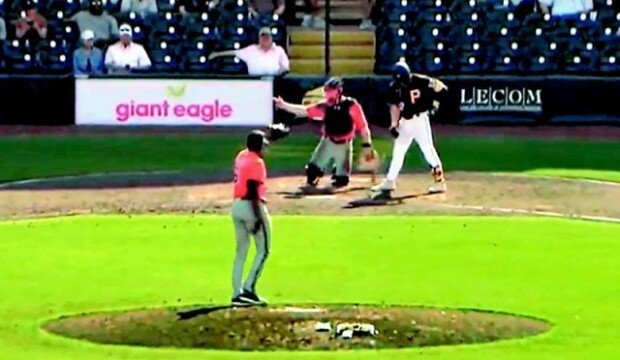 A pitcher at the pre-season game of an MLB match temporarily umpired on Wednesday. The match between the Pittsburgh Steelers and the Baltimore Ravens for the 2023 MLB season was held at Bradenton LECOM Park in Florida. Pittsburgh was leading by seven to four and when the final offense of the 9th inning by Baltimore ended without any score, the umpire crew left the ground as there was no need for Pittsburgh to play offense at the bottom of the ninth.
However, both teams continued to play, as the directors on both teams agreed to do so to observe the performance of the players. Baltimore, who played defense at the bottom of the ninth, had right-hand player Ofreidy Gomez, who signed a minor league contract with the team, on the mound. Maverick Handley, who played as a pinch runner at the fifth, was assigned as the catcher. As soon as Handley caught Gomez's pitch, he determined the strike. There was no disagreement on the umpiring between the catcher and the pitcher. Gomez got a hit but ended the bottom of the ninth without losing any points.
A pre-season game of the bottom of the ninth had been played between the Cleveland Giants and the San Francisco Guardians in 2021 without an umpire presence. MLB allows pre-season games to be played out until the bottom of the nine despite the home team leading, per the agreement of both teams. The scores, however, are not officially recorded.
Bo-Mi Im bom@donga.com