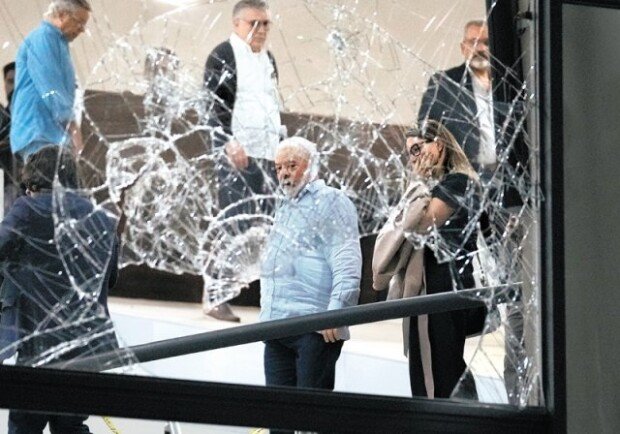 Hawkish supporters of former Brazilian President Jair Bolsonaro, who lost in the recent presidential election with 1.8 percentage points behind, raided the Brazilian National Congress building, presidential palace, and Supreme Court on Sunday (local time), demanding the resignation of the newly elected President Luiz Inacio Lula da Silva who took office a week ago. Two years after the January 6 United States Capitol attack, a riot was caused in Brazil by a radical group who didn't accept the presidential election result.
According to the Associated Press, thousands of supporters of the former president broke the front gate of the National Congress building in Brasilia, the capital of the country, set the carpet on fire, and destroyed the bust sculpture of Ruy Barbosa. This Brazilian politician called for the abolition of slavery on Sunday. A spokesperson of the presidential office also added that the rioters broke into the presidential palace, stole documents in the office, and set the place on fire. At the same time, some even looted firearms in the office and armed themselves. The Brazilian military and police officers immediately began repression, arrested over 400 rioters, and recovered control of the three buildings. President Lula, who was visiting the flood site on Sunday, immediately returned to Brasilia and warned that rioters would be punished by all applicable laws.
The international community analyzed the riot in Brazil, similar to the January 6 United States Capitol attack, as the expansion of extreme political divide resulted from the rising of populism. U.S. President Joe Biden said that he condemns the attack on democracy.
weappon@donga.com