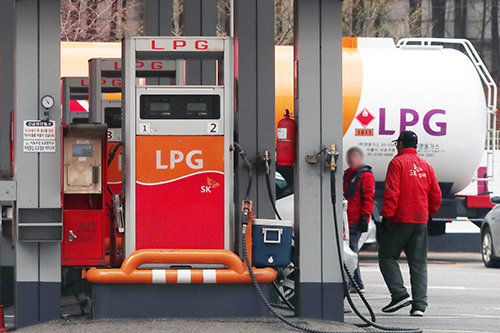 South Korea is seeing a surge of liquefied petroleum gas (LPG) prices, which is considered relatively cheap fuel, affected by rising energy prices resulting from U.S.-led sanctions on Russia.
Oil prices have already exceeded 100 U.S. dollars a barrel. Concerns are being raised that inflation caused by a "super spike" in energy prices could throw a wet blanket over the economic recovery of international economy, including South Korea.
E1 and SK Gas, the two largest LPG importers in Korea, said on Tuesday that they are collectively raising the supply price of LPG by 60 won per kilogram in March. As a result, E1's household and commercial propane prices will rise to 1,387.8 won per kilogram and industrial propane price to 1,394.4 won. SK Gas will adjust the household/commercial propane price to 1,389.36 won per kilogram and industrial propane price to 1,489.36 won.
LPG importers set the supply price of LPG based on the international LPG contract price set by Saudi Arabia's state-run oil company Aramco, reflecting exchange rates, taxes and distribution costs. Domestic LPG prices rose until the end of last year but fell by 30 won and 40 won per kilogram in January and February, respectively. Around the time of Russia's invasion of Ukraine, however, LPG prices have started going up again, affected by soaring international oil prices and an increase in exchange rate.
LPG is mainly used for heating in rural and residential areas, where gas lines are not in place, or as fuel for cooking in restaurants and street vendors, and as fuel for taxis. An official from the gas industry said the increase was predicted to be in the range of 70 won to 80 won per kilogram, but was adjusted to minimize the burden for ordinary people. The official added that domestic LPG prices could continue to rise next month.
Yoo-Hyun Kang yhkang@donga.com · Do-Young Kwak now@donga.com