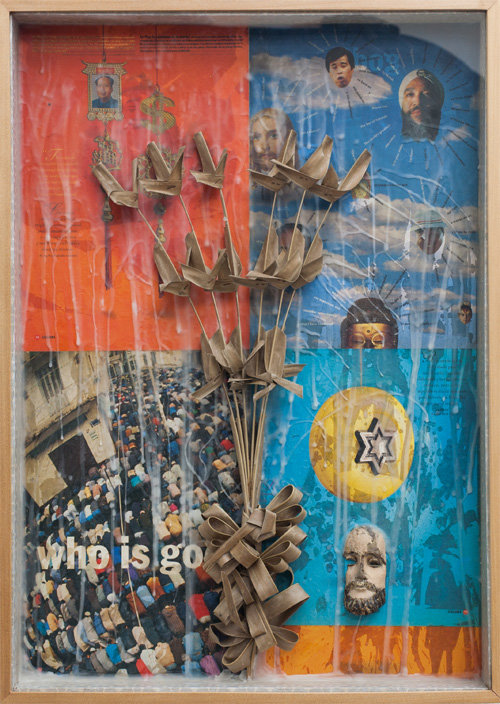 The space in the frame is divided into four sections, with each of them filled with the images of various religions, including Buddhism, Islam, and Judaism, and dried plants in the middle of the frame. This is an artwork by Filipino contemporary artist Norberto Roldan. He shows the images of the Modern Filipino society where diverse cultures are intertwined after many years of colonial experience.
The Philippines already accepted the oil painting technique in the Western world as it was under the colonization of Spain in the 16th century. With such a long history of art, the country has a huge potential in art with a number of highly-skilled artists. Now, 33 art pieces by 11 Filipino artists will be showcased in the "Filipino Art: Diversity and Dynamism" exhibition to be held at the Insa Art Center in Jongno-gu, Seoul.
Artworks to be exhibited include Roldan's pieces utilizing everyday objects and Ged Merino's installation work that features books wrapped in threads by South Korean citizens.
Min Kim kimmin@donga.com