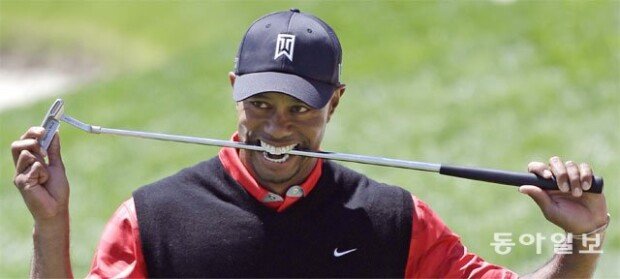 The 101st PGA Championship, the second major competition of this season, will be held for four days from Thursday at the Bethpage State Park, Black Course (7,459 yards, par 70) in Farmingdale, New York.
The field will comprise 156 players, but 155 of them will be in the supporting cast as one man takes center stage," wrote Reuters, choosing Tiger Woods, who won the U.S. Open in the same course in 2002, as the favorite to win the Championship. It could be a bit of an overstatement but all eyes are indeed on Tiger Woods.
Tiger Woods' performance at last month's Masters gifted him his fifth green jacket and he was hailed as the greatest comeback in sports history. If Tiger Woods earns one more victory this week, he will be tying Sam Snead on the all-time PGA Tour wins list. If he clinches his fifth PGA Championship title, he will be two wins away from Jack Nicklaus' record of 18 major championships.
Woods, who is currently ranked at 6th in the world, could be ranked the world's No.1 in six years since March 2013 if he wins the PGA Championship this week. That is if the world's No. 1 Dustin Johnson is knocked out of the top 10 and Justin Rose and Brooks Koepka, who currently stand at No. 2 and No. 3, respectively, fall out of top 2.
It was 13 years ago when Woods last won two major competitions in a row in 2006 -- British Open and PGA Championship, but expectations are high as the Black Course is the venue where he won the U.S. Open in 2002.
But the Black Course provides an advantage to power hitters as the course length amounts to 7,500 yards with 70 pars. Woods, aged 44, is not one of the power hitters anymore. The average drive distance for Woods this season is 299.6 yards, which put him at No. 52nd. Eyes are on if he will be able to overcome that disadvantage with his exquisite iron shots. He is hitting 75.6 percent of his greens in average this season, which is the No. 1 in the world.
Woods will be in the same group in the first and second round with Koepka, a major-hunter, and Francesco Molinari, a tough competitor for Woods. Koepka, one of the strongest power hitters, aims to win this year's PGA Championship following last year. British Open's defending champion Molinari suffered a come-from-behind defeat at the Masters last month. It will be interesting to see if Molinari is able to recover his pride.
ysahn@donga.com