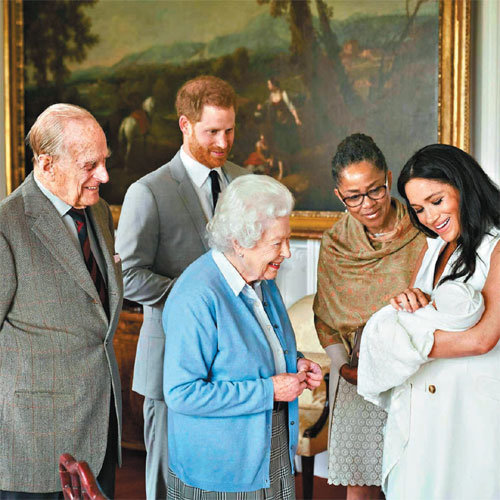 Prince Harry and Meghan Markle the Duke and Duchess of Sussex, broke the royal tradition in unveiling the name of their newborn son. On Wednesday, the royal couple announced that they named their royal baby "Archie Harrison Mountbatten-Windsor" on their official Instagram account. The couple also posted the photo of Queen Elisabeth and her husband Prince Philip meeting their great-grandson for the first time.
Short for "Archibald," the name Archie is gaining a growing popularity with more people preferring to use the short version to Archibald. BBC reported that the name Archie means "veracious" and "brave" and is more popular in the United Kingdom than it is in the United States.
"Archie has a British feel to it, whereas Harrison is more of an American name. I think they have wanted to do something a little bit different," Joe Little, the chief editor of Majesty Magazine, said in an interview with BBC. During her pregnancy, Meghan stressed the importance of privacy, and after giving birth of her son, she did not observe the royal practice of holding her baby in front of reporters. For Archie's middle name, the couple did not follow the custom of naming it after Prince Philip or Prince of Wales Charles.
Bo-Mi Im bom@donga.com