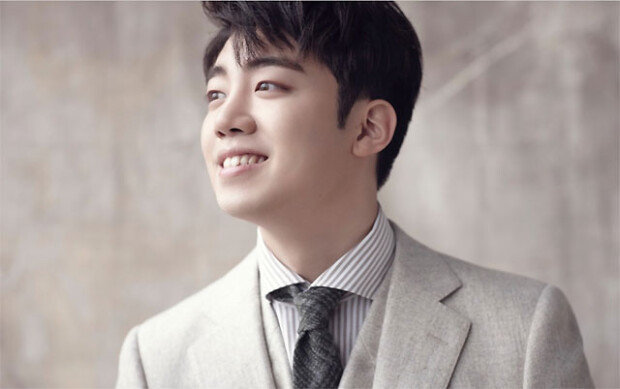 Korean bass Gil Byeong-min is having the time of his life. In 2017, he won the best singer's award at the 57th Dong-A Music Competition. It was thanks to two years of preparation that he put in after winning second place in 2015. Afterwards, his journey has taken off.
The 25-year-old, who captivated the heart of Russia with his performance at the Abdrazakov International Music Festival in March, will meet his Korean fans over in three different cities with the theme of spring. The concerts titled "2019 Gil Byeong-min Concert: The Scent of Spring" will take place at Chamber Hall of Busan Cultural Center 5:00 p.m. on April 20, at Muhak Hall of Daegu Suseong Artpia 7:30 p.m. on April 23, and at Art Hall Mac of Seoul Mapo Art Center 8:00 p.m. on April 30.
Gil's voice presents a perfect harmony between precocious maturity and full-blown youthfulness. The South Korean bass has a great skill to render the quality of resonance both for bright and dark atmospheres, which is accompanied by his refined interpretation about the song. His colorful range of talents can be seen through various YouTube clips on his concours and recitals, among which is Seoul International Music Festival. Recently, he created his own YouTube channel "Gil Byeong-min TV."
In the upcoming concerts in South Korea, Gil will be joined by tenor Park Gi-hoon, who made it to the final as two peers and alumni from Seoul National University at the 2016 Seoul International Music Competition, pianist Seong Hyeon, and soprano Park Ye-rang. Part 1 will consist of arias including Aleko's monologue from Sergei Rachmaninoff's Aleko, and Part 2 will be centered around Korean songs and his recent original works.
Appearing at the Abdrazakov International Music Festival last month took a lot of courage from Gil Byeong-min. At the age of 42, Abdrazakov is a Russian bass known for the enormous political support he enjoys. Gil volunteered to perform when he heard that the Russian bass was looking for singers for his gala. After listening to Gil's song, Abdrazakov replied with an encouraging message that he was no longer a junior but a colleague. A duo concert by Abdrazakov and Mexican tenor Rollando Villazon is slated for June 12 at Seoul Arts Center.
gustav@donga.com