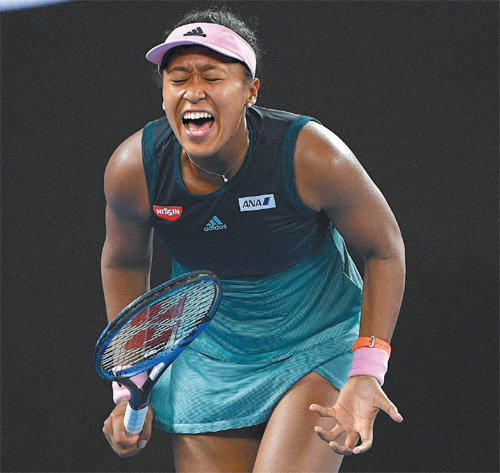 With a match point left, Naomi Osaka (Japan) drove her powerful 185-kilometer-per-hour serve into the center line. Sure of an ace, Osaka cheered. On the other side of the court, however, Karolina Pliskova (Czech Republic) requested a challenge, suspecting a fault. A video review showed that Osaka's serve was barely on the line. Grabbing a ticket to the final, Osaka was all smiles.
Osaka, a rising star in the world women's tennis, is now on the verge of a second consecutive major championship following the U.S. Open victory. Ranked fourth in the world, the Japanese player defeated eighth-ranking Pliskova in a 6-2 4-6 6-4 victory after a 113-minute semifinal match.
Osaka will face sixth-ranking Czech Petra Kvitova in the final on Saturday for her second straight major championship. Petra Kvitova ended the remarkable run of Danielle Collins, the 35th ranker, on Thursday in a 7-6 7-2 6-0 win.
The first Japanese to progress to an Australian Open final, Osaka maintained absolute superiority, leading the Czech player 15-3 in aces with her powerful serves that reached the speed of up to 191 kilometers per hour. Born between her Haitian father and Japanese mother, she has been flying high since she became the world champion after defeating Serena Williams at the U.S. Open final last year.
Jong-Seok Kim kjs0123@donga.com