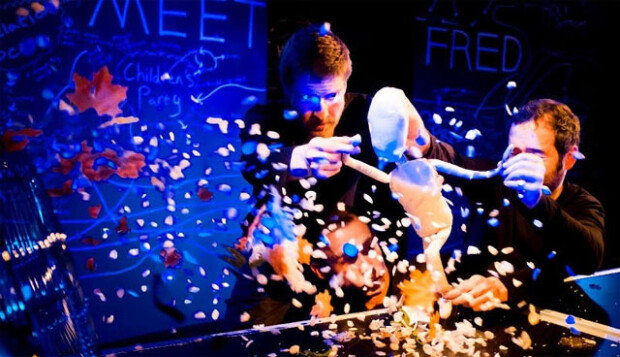 Theater company Hijinx of Britain will come to Seoul for performance that will be held through January 19 at the Ieum Center of the Korea Disability Arts & Culture Center located in Daehangno of Jongno District. The non-profit theater company will be performing a puppet show "Meet Fred," "Exposure," and "On One Condition."
Hijinx raises issues by solving prejudices against disability in a delightful way. "Meet Fred" is a story of a rag doll that fights against social biases. Three learning disabled actors hold the head, arms, and legs of the doll and demonstrate the reality the disabled doll faces every day. The audiences burst into laughter when the doll makes humorous gestures. After performing it at the Edinburgh Fringe Festival in 2016, it received favorable reviews and performed for more than 170 times in 18 different countries.
"Exposure" is played by Jo Bannon, an actor with albino, for only one audience inside a black box where lights and sound are blocked. The performance is 12 minutes long and played 20 times per day. "On One Condition," is a performance where Dan Daw, who has cerebral palsy, delivers his autobiographical stories in the form of a lecture.
Hijinx is making efforts to break prejudices against disabled people in the world including the United Kingdom. In the theater company, professional actors with Down's Syndrome, autism, and albinism work equally with able-bodied actors. Hijinx is also operating a non-profit academy that educates disabled people to become professional actors.
"We try to cast light upon the reality of disabled people in a unique way and throw jokes full of hidden meaning so the audiences, making them laugh and providing opportunities contemplate on the meaning of prejudices," said Hijinx Theatre's executive director, Clare Williams. "It is our goal to bring all performances to the greatest level to change low expectations on plays performed by disabled actors and surprise the audiences." Sam Harvey, director of British Council in Korea, said that disabled and able-bodied people are the same in front of humor and laughter, adding that she hopes that this performance serves as a stepping stone to tear down the walls of disabled people's art and improve awareness of those with disabilities.
pep@donga.com