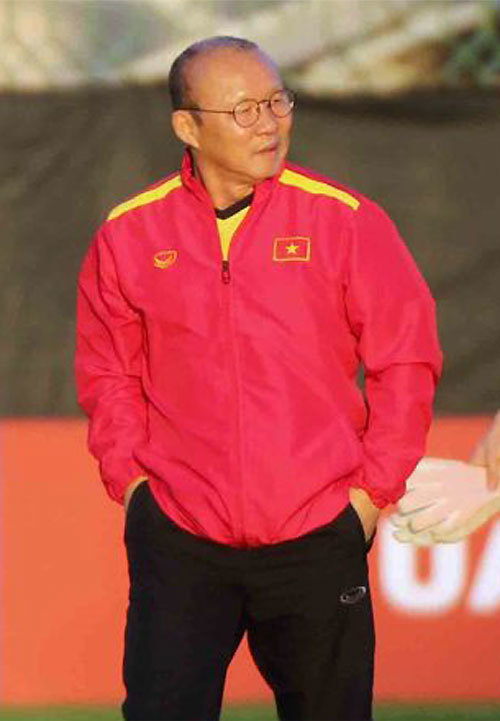 "The Vietnamese national football team is ready to surprise Asia yet again. The Vietnamese people are also ready to get crazy again."
Vietnamese news outlets described the atmosphere of Vietnam as such, as its national team is preparing for the 2019 AFC Asian Cup. Since South Korean coach Park Hang-seo took the helm of the Vietnamese national football team and the under-23 football team in October 2017, Vietnam boasted a sweeping performance in the AFC U23 Championship (second place), the Asian Games (semifinals) and the AFF Championship (first place).
Team Vietnam must beat Iraq to advance into the tournament stage of best 16, Team Vietnam's first goal at the Asian Cup. In Group D, experts are predicting that the first place will go to Iran, the three-time winner of Asian Cup, with Vietnam and Iraq vying for the second place for advancement.
The first and second runners from each group as well as the best four teams among the thirds are given the ticket to the round of best 16. At the local training, Manager Park Hang-seo said his strategy would pursue defense first and fight back with counterattacks. The gist of the strategy is to minimize losses with stable defense against the Iraqi players with dribbling skills such as midfielder Ahmed Yasin Ghani and seek to fight back with agile attackers of Vietnam such as Nguyen Quang Hai.
Manager Park and his team have done superbly well against the Middle East. At the AFC U23 Championship, Vietnam subdued Iraq and Qatar in a penalty shootout on the quarterfinal and semifinal rounds, respectively. Nguyen Quang Hai, who was on the under-23 squad, is now playing as a member of the Vietnamese national football team.
"Vietnamese players have a weak point with South Korea or Japan, but they've shown a strong performance against Middle Eastern teams," said Manager Park. "We are determined to come back with flying colors with a strong pressure in the middle and swift conversion."
Yun-Cheol Jeong trigger@donga.com