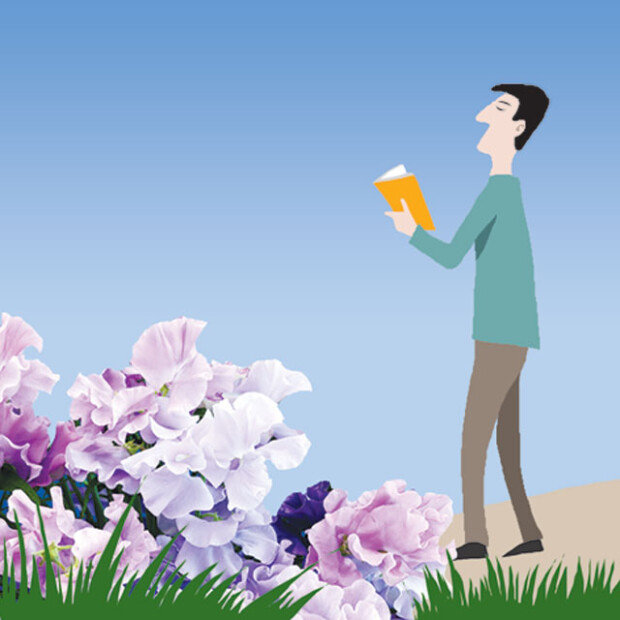 American economist Scott Nearing moved from a city to a rural area during the Great Depression of the 1930s. He said that modern civilization that he had experienced in the city was "sad and savage," referring to the pace of changes the world of the time had to keep up with.
Now, let us think about today's world. We are witnessing changes taking place at a much faster pace than the 1930s. All of us are faced with racing transformations. Changes made by the unknown and blown from the unknown frustrate us and force us to believe that we should continue to run till we are out of breath not to fall behind. No one knows when such tension and anxiety will come to an end.
Still, most people have not given up on making the world a better place. The world we are living in is not a place to give up on. It is also not that we are always at a disadvantage. When tired of growing anxiety, we can take a rest by reading poems.
Flowers make you carry their sweet scent while sunlight makes you warm. Well-written poems will make you feel refreshing energy. The positive feeling doesn't go away but drives you in any direction. So does the poem of South Korean poet Na Tae-ju.
To the knowledge of this reporter who knows the poet well, Na has only one wish: the world becoming a less painful place. It is hoped that his simple but grand wish is realized for everyone in this new year.
sunney73@donga.com