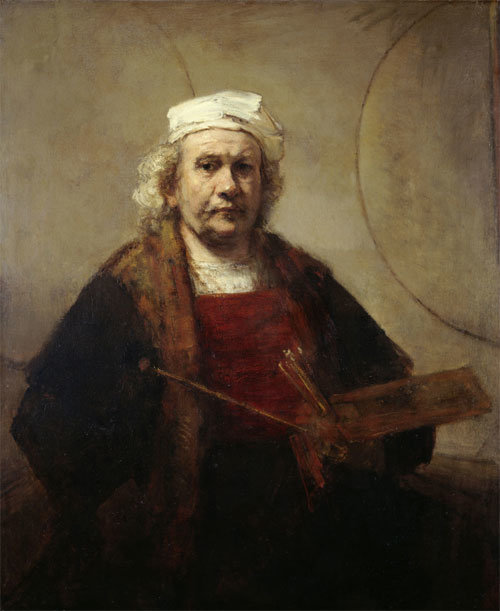 On an evening three years ago, a 78-year-old lady on a death row visited the National Museum of Amsterdam because there was a painting she wanted to see before she die. The old lady, who was at the last stage of Lou Gehrig's disease, a disease that paralyzes the muscles of the whole body, was moved to the painting. The wish of this woman was made possible with the help of a medical volunteer group who heard her wish.
At that time, the museum was presenting a special exhibition for Rembrandt, who represents the golden ages of the 17th-century Netherlands, and the painting the dying lady wanted to see was a portrait painted during Rembrandt's latter years. Rembrandt left some 40 pieces of self-portraits (oil paintings) during his whole life. Self-portraits, which do not need to consider the preferences of an ordering person, was a great subject to explore not only fine arts but also the appearance and inner side of the artist himself. In his 20s, the artist painted himself as an ordinary young man, in his 30s as an elegant aristocrat, and in his 50s in the image of St. Paul. This painting, which is a self-portrait of the painter's latter years, was not completed even until Rembrandt died at the age of 63. The hands were not painted but his left hand is holding a brush and a pallet while his right hand is placed next to the hips. One could tell that the painting was drawn in winter as the painter is wearing a white working hat and fur cape. The two circles in the background is a riddle that draws various interpretations. Drawing perfect circles without a compass may reveal his capacity as a painter or may mean the world of light and darkness that he pursued his entire life or the world of life and death.
The Dutch master, who had both wealth and honor as a painter while young, had to suffer from dire poverty in his later years and had to go through the sorrow of losing his wife and child. The old painter in the painting, however, appears to be rather peaceful and happy. It also looks like the appearance of a wise man who understood the logic of life. Did the old lady in her last stages of her disease saw the last comfort of life and peace in the painter's image? It has been said that she was very happy in front of the painting. If you had just one day before death, what would you do?