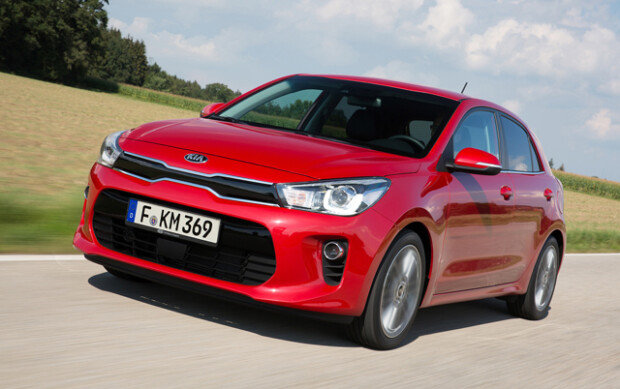 Hyundai Motor and Kia Motors have struggled to boost their sales in foreign markets this year, but Russia is an exception. The South Korean automotive group is expected to hit the record sales in the country, surpassing a 400,000 mark.
Kia sold 21,011 units of its models in Russia last month, a 30 percent year-on-year increase (from 16,106 units), according to Hyundai and Kia Tuesday. Hyundai also saw its sales grow by four percent from 15,284 to 15,882 units. When it comes to accumulated sales from January to November of this year, Kia saw a 24 percent year-on-year growth, selling 209,503 units (from 168,736 units), and Hyundai also sold 163,194 units during the period, a 14 percent increase from 142,881 units last year. The combined sales of the two automakers was 372,697 units until November, suggesting that the figure will exceed 400,000 by the end of the year. This would be the highest since 2013 when the sales peaked at 379,171 units.
Hyundai and Kia's vehicles are indeed enjoying national popularity in Russia. Kia and Hyundai came in second and third, respectively, in accumulated sales from January to November. Russia's local brand Lada took the top spot (324,797 units) and the fourth place was taken by Renault (128,965 units) to be followed by Volkswagen (94,877 units). Japanese brands Toyota, Skoda, and Nissan came in sixth, seventh, and eighth, respectively.
South Korea's automobile group has made multi-faceted efforts to take the lead in the Russian market. Hyundai currently owns a factory located in St. Petersburg with the capacity of producing 200,000 units per year, and this production line has manufactured Hyundai Solaris, Creta, and Kia Rio. Even when the country was hit by an economic crisis in 2014, the group did not withdraw from the Russian market but rather introduced new models and increased investment. In 2015, they also held a ceremony at a local factory to commemorate the accumulated production of 1 million units.
Industry watchers say that such counter-intuitive moves of the South Korean carmakers have left a good impression on Russian people, resulting in a solid performance. Car sales in Russia reached a peak at 2,935,111 units a year in 2012 and has since been on a downward trend, but started to bounce back from last year.
Hyundai Motor established its regional headquarters in major overseas markets including Russia in July in a move to provide them with more leeway in making market-specific decisions.
Eun-Taek Lee nabi@donga.com