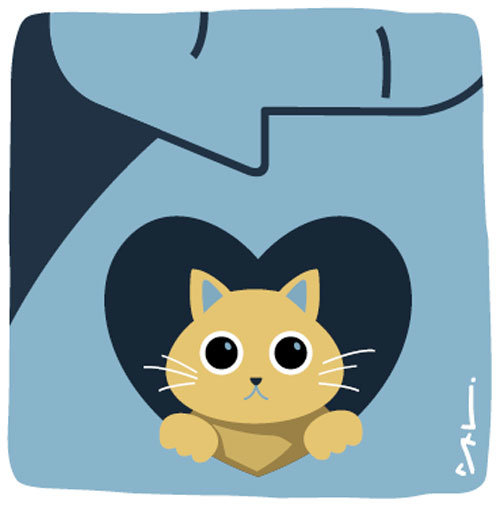 "The lion is so brave and powerful, but it has failed to spread as widely as the cat. The cat has occupied the world ranging from the arctic region to the Hawaiian Islands, annexed New York and raided the entire Australian continent. Meanwhile, it also took over the arenas that are the most expensive and tightly guarded turfs on earth. The cat took over the fortress of human beings' mind," says Abigail Tucker, the author of The Lion in the Living Room: How House Cats Tamed Us and Took Over the World.
The cat captured the mind of contemporary people. The sentence "I am the only person who does not own a cat" is in vogue everywhere on social media these days, while fans of the cat who call themselves "cat butler" are growing in number. We live in the "era of cats." Why cats? What has made humans like cats so much?
I have been having the question numerous times for the past several years. Why am I a "cat veterinarian" who runs a cats-only clinic? My answers have always been the same: "It is so cute."
According to findings by scientists, the cat's big eyes, chubby cheeks on a round face resembles a human baby, which stimulates maternal (fraternal) affection in us. Moreover, the cat remains baby-faced until it gets very old, which makes it difficult for us to tell its age. The cat does not gain wrinkles or gray hair, and maintains its elegance until the moment it dies.
These tiny, treacherous animals, which are the master in mind-playing games, seek attention from people who have little interest in them. Once the cat brings a person's attention, it often leaves the place instantly as if saying "I don't need your attention at all." However, people get hopelessly attracted by the cat's charms. The cat completely controls and dominates our mind just like the situation where a young man or woman earnestly waits for a call from a bad girl or boy.
This small creature is poised to conquer the entire world by using human's mind as its fortress. It is okay even if you have little interest in or feel resistance to the cat. I have this conviction: you will also come to love the cat at one point.