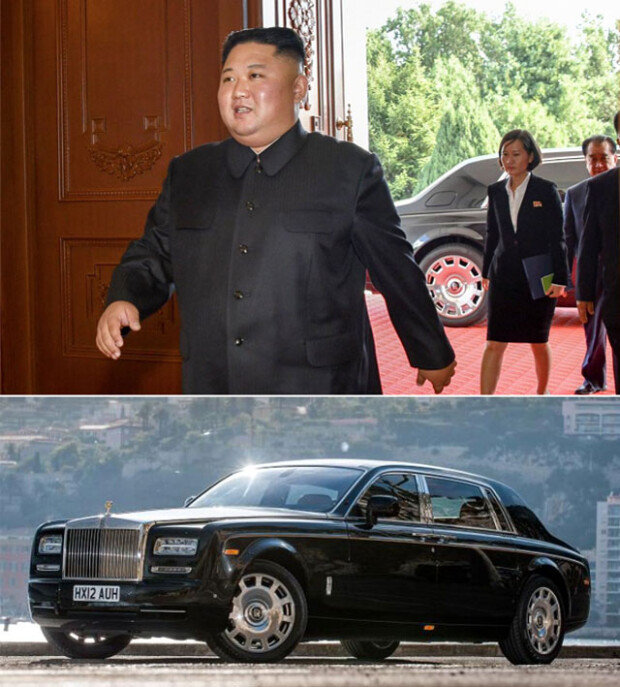 North Korean leader Kim Jong Un, known for his enthusiasm about cars, gathered attention on Sunday when he was seen in a Rolls-Royce Phantom, not in his usual Mercedes Benz, which reportedly has been his favorite, in his meeting with U.S. Secretary of State Mike Pompeo on his 4th visit to Pyongyang.
Kim was caught in Korean Central Television's cameras arriving at a venue for a luncheon with Mr. Pompeo, in his Rolls-Royce Phantom. Chad O'Carroll, the head of Korea Risk Group, a Korean Peninsula analysis research body, tweeted the next day, "Kim Jong Un got a new ride? Rolls Royce plates here clearly visible, instead of his usual Mercedes."
The Rolls Royce is one of the most expensive luxury models in the world, the basic trim of which is way over 600 million won. Imports of luxury goods to North Korea have been banned by the United Nations Security Council since 2006. The UNSC stipulated also in 2013 that the banned luxury goods include high-end cars.
Kim Jong Un has usually used his Mercedes. The limousine S600 Pullman was his choice when he attended the April inter-Korean summit and the June U.S.-North summit. Previously, he was caught in an SUV of the same brand.
Gi-Jae Han record@donga.com