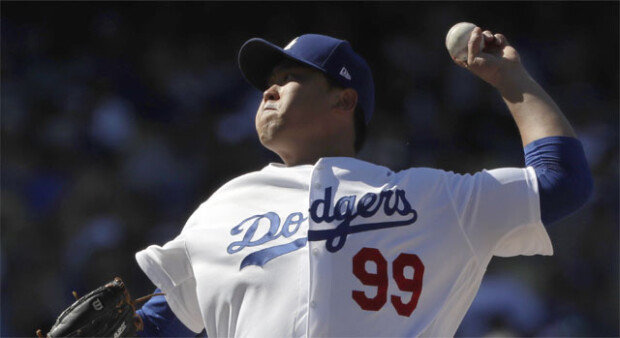 Much is on stake at this crucial juncture. The final pitching schedule for Los Angeles Dodgers pitcher Ryu Hyun-jin has been determined for this season. He will step up to the mound as a starter in the San Francisco match on Friday (local time), which is one day earlier than the original schedule.
Ryu taking the mound as a starting pitcher on this day is significant, reflecting his position in the team. "Rich is throwing the ball really well, but Hyun-Jin has been throwing the ball as well as anyone in the National League over the course of four or five starts," said Dodgers manager Dave Roberts. Ryu has recorded three wins and three losses with earned run average of 1.93 in eight games since his return on Aug. 15 from a disabled-list stint due to a groin injury. In the recent two games, he has earned two consecutive wins for the team, without losing any point.
The game on Friday is also personally meaningful. Depending on how he may perform on this day, Ryu, with a 2.00 ERA, may go down to the 1 point range. Though it may not meet the innings requirement, it is still good, since Ryu's best record in the Big League was 3.00 in 2013. Though Ryu's performance was slightly weaker in away games (4.15 ERA) than home games (1.15 ERA), he still has a chance to show that he can play in away matches as well.
Hong-Gu Kang windup@donga.com