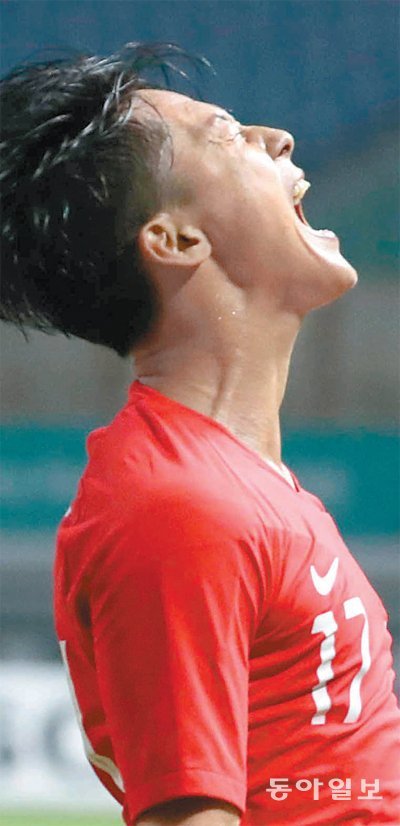 "If we can play as we've prepared, I am sure that we can beat Japan with ease," Lee Seung-woo said four years ago.
The 20-year-old Korean midfielder playing for Hellas Verona F.C. had the interview before the quarter-final round against Japan at the AFC U-16 Championship in 2014. Lee was fearless though a poor performance or a loss against Japan, Korea's long-standing archenemy, would have put him immediately under public fire. On the pitch, he proved his worth every bit. Netting a brace including the one where he peeled off three defenders plus the goalkeeper after dribbling 60 meters down the midfield from the half line, Lee spearheaded the comfortable two-to nil-win against Japan.
Four years have passed since then. Representing Korea again for the Jakarta-Palembang 2018 Asian Games, Lee is getting ready to torpedo Japan. The South Korean national football team has advanced to the final round against Japan, which will take place at Pakansari Stadium at 8:30 p.m. on Saturday. If Korea defeats Japan, it will be the fifth gold medals for the South Korean national football team.
After suffering bad cold during the early phase of the games, he has restored his form by finding the net against Iran in the octo-final round. In the semi-final game against Vietnam on Wednesday, Lee boasted his agility and managed to net a brace to lead Korea's 3-1 victory.
"We are here in Indonesia to make it to the final round," Lee said ahead of the second fight with Japan in his career. "We will make a concerted effort to make the best preparations for our last game."
Yun-Cheol Jeong trigger@donga.com