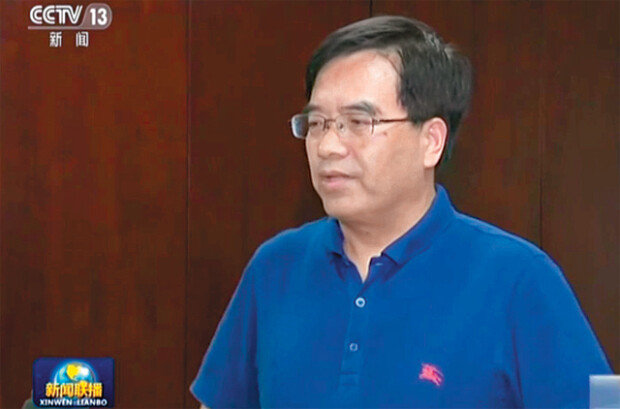 China's Central Commission for Discipline Inspection said Tuesday that the Jilin Provincial Discipline Inspection Commission would launch an investigation into vaccine manufacturer Changchun Changsheng Biotechnology, which caused the latest vaccine scandal in the country. However, an account of the Xinjiang News on Weibo, a Chinese platform likened to Twitter, was flooded with widespread anger and distrust since the news broke. It has been additionally revealed that more than 250,000 doses of the mandatory diphtheria, pertussis and tetanus (DPT) vaccine manufactured by Changchun Changsheng Biotechnology found defective have been administered to children, and the faulty pertussis vaccine manufactured by another company has been also sold for 140,000 children in the city of Chongqing.
Chinese people have reacted with fury and bluntly exposed their distrust and hostility towards the Chinese authorities, leaving online comments such as "I do not want to hear what officials have to say. I want them to act on," "Related officials (to corruption scandals) may have a higher position than you (investigators)," "The central government should directly send officials to investigate. The provincial leaders are corrupt," and "Several days have passed since the incident broke out. Public opinions cannot be dismissed, and they should be held responsible."
Chinese President Xi Jinping, who is currently on trips to Africa, as well as Premier Li Keqiang have ordered a thorough investigation into the scandal, but the public's anger is also pointing to the country's Communist Party and the government. It is noteworthy that social media have ironically served as a key channel for people to express their frustration towards the government while the authorities have been working to delete anti-government online comments.
Meanwhile, Xu Jinghe, deputy director of China's Food and Drug Administration, has also come under fire due to his choice of clothes for an interview with the main evening news program of China's state-run CCTV. At the interview aired Sunday, he appeared in a blue T-shirt of Burberry, one of the UK's luxury brands, which is estimated to be priced at 3,200 yuan (around 530,000 won). Online message boards have been again inundated with sarcastic comments such as "All are seriously rotten from top to bottom" and "That may be the cheapest shirt he owns." "The fact that a public official who does not have a high monthly salary takes part in an interview of a state-run media wearing a luxurious Burberry shirt itself is disgraceful," a Beijing citizen pointed out.
Wan-Jun Yun zeitung@donga.com