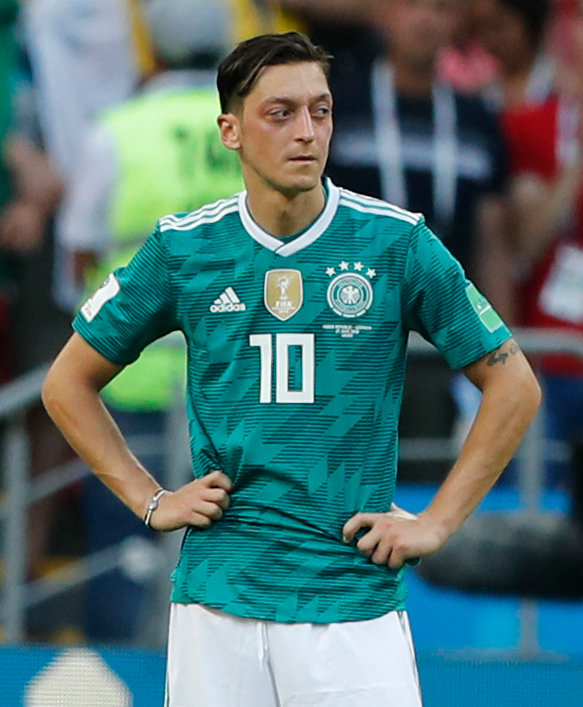 "I will no longer be playing for Germany at international level whilst I have this feeling of racism and disrespect."
German-Turkish midfielder Mesut Ozil announced his retirement from international football Monday.
"When high-ranking DFB officials treat me as they did, disrespect my Turkish roots and selfishly turn me into political propaganda, then enough is enough," said Ozil in a lengthy statement he posted on his social media account Monday.
What triggered a controversy was a photograph Ozil posed for with Turkey's President Recep Tayyip Erdogan, who has been on bad terms with Germany due to human rights issues. Some of Germany's football fans have strongly criticized him for the photograph, and the German Football Federation (DFB) also pressured Ozil to "clarify his position" on the matter.
With the nation's poor World Cup performance following a "photograph controversy," Ozil and his family apparently have received hate mails, threatening phone calls and comments on social media. "Whilst I grew up in Germany, my family background has its roots firmly based in Turkey," said Ozil. "I will no longer stand for being a scapegoat for his (DFB President Grindel's) incompetence and inability to do his job properly."
Jae-Hyeng Kim monami@donga.com