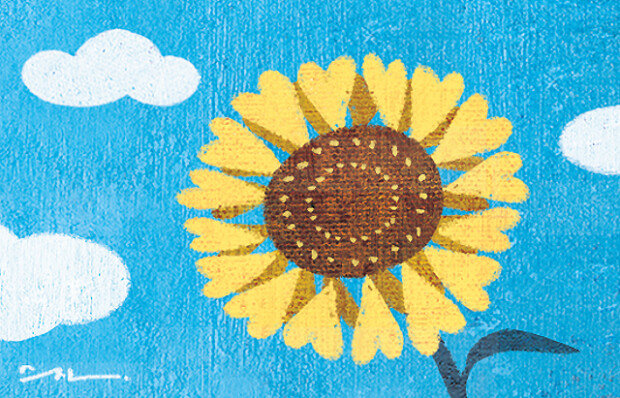 There are many literary magazines these days, but there were not so many in the past. And literary magazines did not sell well even in the past. How did poor poets pay for their notebooks and presswork? Sometimes their rich friends paid for them, and some poets chipped in for printing.
They gave up on eating to publish their poems in a magazine. Literature was more valuable to them than meals. Literary magazines in the early days have that meaning. In simple language, the magazines were their pride, which can be seen in the poets' work. A magazine called "Poet's Village" first published in 1936 also contains the pride of poets. Ham Hyung-soo's poem is on the first page of the first edition.
The poet died young, and left only a few poems. But his poem "Epitaph of Sunflowers" was widely recognized by many writers when it was published. The poem has the power of attracting attention. Many say that this poem is their favorite even these days.
This poem contains the poet's pride. Some would say the pride is unfounded, but unfounded pride is just as good. His spirit, expressions and imagination are dazzling. He keeps his sprit even when his body is not so well. He may be poor, but his soul is noble. This poem is a rejuvenating break from the torpor of daily life.
Won-Joo Lee takeoff@donga.com