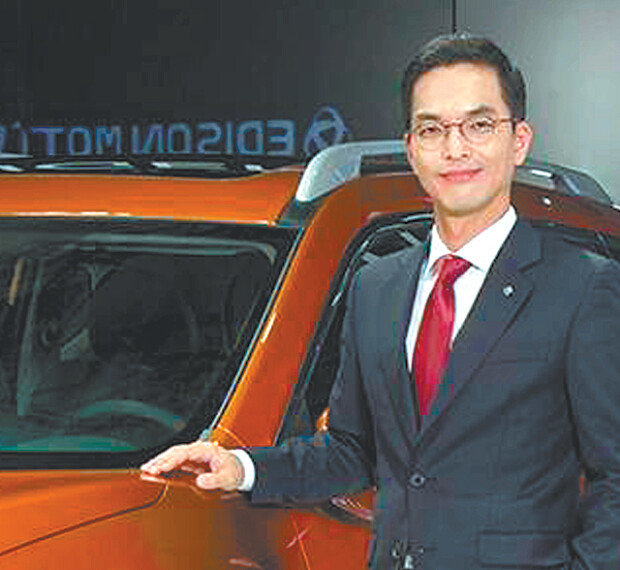 "We did what we do best to make the best vehicle possible," said Heo Seong-jung, CEO of Nissan Korea. He described the company's new sports utility vehicle, X-trail, in a single sentence at the Busan International Motor Show held Thursday.
The Nissan Korea CEO looked very confident, as the mid-sized X-trail is the best-selling model in Nissan's SUV line-up. The introduction of X-trail in Korea will strengthen Nissan's SUV line-up in Korea: X-trail (mid-sized), Murano (premium mid-sized) and Passfinder (large).
Nissan Korea's decision to strengthen its SUV line-up in Korea is backed by the view that SUVs in the Korean market is increasing. "The number of customers opting for SUVs is rapidly growing, as more people enjoy leisure and travel on the weekends," said Heo. "They want models that fit their various needs, which is why we chose the X-trail."
The X-trail features spacious interior and trunk space. When asked why, Heo replied, "X-trail has the longest wheelbase (the length between the front and back wheels) among other models in the same rank, allowing more interior space." The X-trail is equipped with Nissan Intelligent Mobility, an advanced function that provides safety and driving assistance, to ensure better safety for driving.
This year marks the 10th anniversary of Nissan's operations in Korea. "The performance and technology of Nissan's models are already widely recognized across the world," said Heo. "Now we plan to focus more on service quality, customer management and marketing to grow our market share."
bjk@donga.com