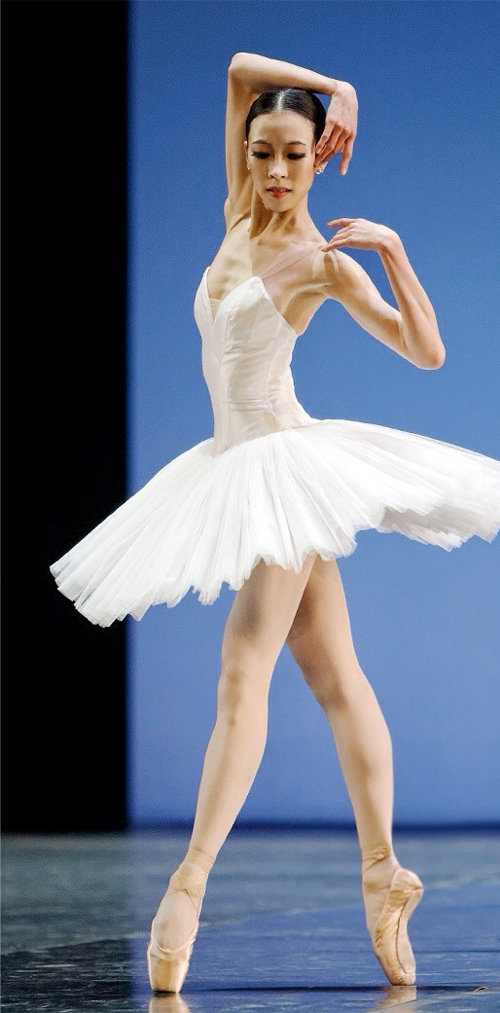 Park Sae-eun (age 29, photo), premiere danseur at the Paris Opera Ballet of France, has won the prestigious prize at the Benois de la Danse, known as the Oscar of the dance awards. Park has become the fourth Korean dancer to win the title after ballerina Kang Sue-jin (1999), Kim Ju-won (2006) and ballerino Kim Ki-min (2016).
The Benois de la Danse committee chose Park as the winner of the best female dancer of 2018 at the ceremony held at the Bolshoi Theatre in Moscow, Russia, on Tuesday (local time). The ceremony has been held every year since it was established in 1991 by the headquarters of the International Dance Organization of Russia. Top-class professional performers around the world are chosen as candidates. The highlights of the ceremony are the best female/male Dancer titles. Park received the honor this year, being recognized with her performance in the leading role of Diamonds, a trilogy of Jewels, choreographed by George Balanchine.
"I was not expecting to win at all, because Svetlana Zakharova of the Bolshoi Ballet Company was nominated. When I heard the news I was so happy that I cried," said Park in a telephone interview with The Dong-A Ilbo in Moscow on Thursday. Among the top six nominees, Zakharova is known as a globally renowned star dancer and a two-time winner of the Benois de la Danse.
"A competition is a one-time opportunity where dancers prepare their performance and show their skill, but the Benois de la Danse is special because it examines the performances that you've already given," said Park. "I was recently challenged by an invitation to perform together at the gala show of the Bolshoi Ballet Company, because I felt intimidated by their superior physical conditions, thinking 'Maybe ballet is only cut out for Western dancers.' Winning the title at this juncture is particularly meaningful to me, giving me a fresh new motivation."
Jeong-Eun Kim kimje@donga.com