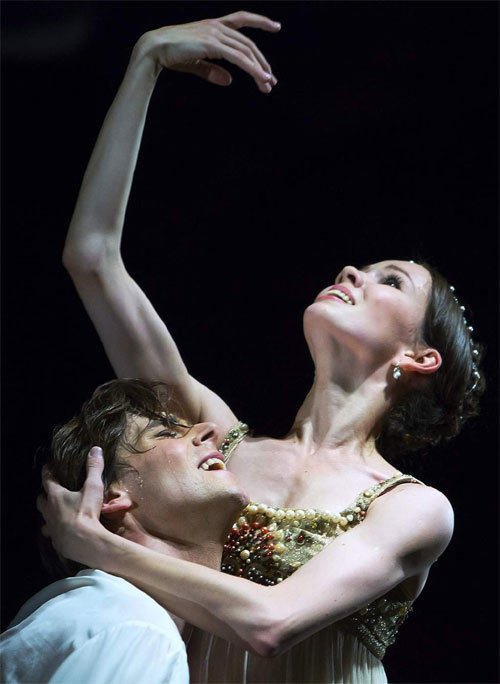 The Universal Ballet Company, which will celebrate its 34th anniversary this year, will unfold a gala premier, showing off all the capacity it has built over the years. Audience will be able to appreciate the major scenes of 11 famous ballet works during a 2-hour running time.
The Universal Ballet Company will stage a special gala performance that integrates the highlights of distinguished ballet masterpieces at the Opera Theater of the Seoul Arts Center from Friday to Monday. Parts of the "Swan Lake," "Giselle," "Don Quixote," "Pirate," "Onegin," "Ballet Chunhyang" and the Mariinsky Ballet Company's version of "Romeo and Juliet" will be featured.
What draws even more attention is the performers. Vladimir Shklyarov, the principal dancer of the Mariinsky Ballet Company, a world class ballet company, and soloist Maria Sirinkina will appear as guest stars at the Mariinsky Ballet Company's version of "Romeo and Juliet – The Balcony pas de deux" and "Ballet 101."
The entire version of Raimondo Rebeck's "White Slip," which was first presented last year at the 7th Ballet Festival Korea and received favorable reviews, will also be staged again. "It will be a lavish stage where ballet beginners and manias can all enjoy and find satisfactions as various works from classic and creation to modern is included," Moon Hoon-sook, general director of Universal Ballet Company, talked about the special gala performance.
Jeong-Eun Kim kimje@donga.com